Read time:

1:30min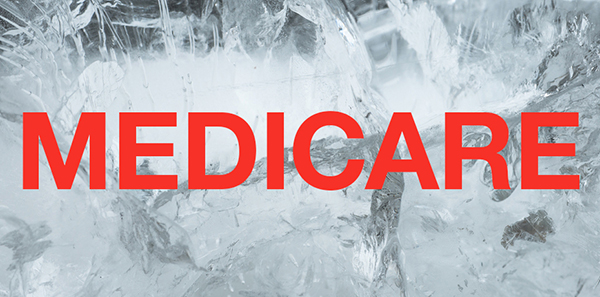 By Skye Cappuccio
National Policy Manager
If the Consumer Price Index had been applied to the Optometric Medicare Benefits Schedule since 1997, patients would be receiving over 30 per cent extra today in rebates for optometric consultations.
As Australia moves into election mode, it is vital that optometrists get behind Optometry Australia's efforts to achieve fairer rebates for patients.
At one time, indexation of the MBS was negotiated between the profession and the Australian Government, but since the late 1990s a standardised indexation has been applied that has commonly been lower than the CPI and the other CPI of specific relevance to health.
The current freeze on rebates for MBS items was introduced initially for eight months in 2013 by the Labor Government. It has been repeatedly extended under Coalition Governments, though GP services were indexed by two per cent on 1 July 2014.
The 2016-2017 Federal Budget announced an extension of the freeze, for a further two years, until 30 June 2020.
We have calculated below the differences between current patient rebates for initial comprehensive items (items 10910 and 10911) and the amount they would have been had the CPI, or CPI Health, been applied since the late 1990s.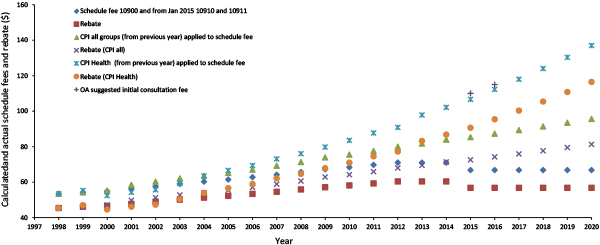 Calculated and actual schedule fees and rebate 1997-2020 ($)
Optometry Australia has written to the Health Minister Sussan Ley, clearly detailing our objection to the extension of the freeze and highlighting potential impacts on patient access to eye care.
Reinstatement of annual, fair indexation is a key element of our pre-election campaign. We will be writing to each of the major parties, sharing our perspectives on the expected impact of the freeze and seeking clarity from them on their position. We will share the parties' responses with members.
Labor has criticised the Turnbull government for the 'GP tax' but has not committed to reinstate indexation.
We encourage all members to write to their MP and other federal candidates in the period leading to the election. Resources to assist you with this are available online.
Optometry Australia's recommendations for the level at which fees should be if clinical services are to be billed in a self-sustaining way are available on our website.
We expect that the ongoing freeze will mean that more optometrists will need to consider a change to their billing practices and a reduction in bulk-billing.
Resources to support members when considering their billing practices and fees and through the change processes are available to members online.
Filed in category:
Uncategorised