Read time:

1:30min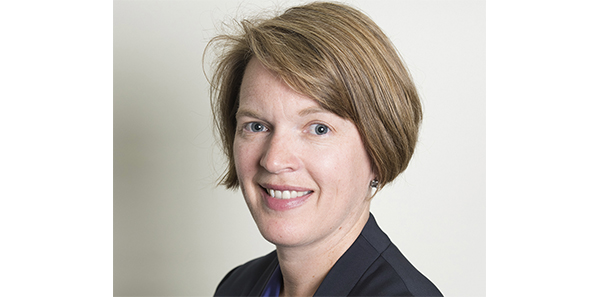 By Genevieve Quilty
CEO Optometry Australia
Optometry Australia state organisations have been delivering CPD and trade shows for many decades and we are proudly the largest organisers and presenters of optometric continuing professional development programs in Australia.
This year has got off to a great start with two wonderful CPD conferences with trade exhibitions, organised by Optometry Victoria and Optometry Queensland/Northern Territory, respectively.
These conferences are an efficient and effective way for members of the profession to be informed of the latest developments in optometry practice, see the latest technology, meet personally with suppliers of optical products and services, as well as importantly maintain face to face contact with their colleagues in a relaxed environment.
Increasingly, not for profit organisations also exhibit, giving members of our profession access to patient support groups to help shape their program delivery to the patients whom they too support in eye care and vision matters.
At AVC, Optometry Australia shared its booth with Glaucoma Australia. We are pleased to be working more closely with Glaucoma Australia to ensure patients with glaucoma are connected with a support group and can 'spread the message' about the need for people with a first degree relative with glaucoma to talk with their family members about the risks associated with this eye disease.
A new brochure is available to all optometrists, free of charge, to connect patients with Glaucoma Australia. The brochure assists optometrists in starting this important discussion and will soon be available for all members to order free of charge from our Online Store.
At Super Sunday in May we will share our booth with Optometry Giving Sight to showcase our continuing support of this important optometry-driven charity. You can get involved with OGS in various ways, from the delivery of optometric services through to personal donations or involving patients and your practice in raising money for projects.
In the March issue of Pharma we distributed information about OGS to all members. You can also visit the OGS website for information.
For those of you who follow the political cycle, the next few months will be a flurry of the Federal Budget and the federal election.
We have been encouraging you all to get involved through a new advocacy initiative 'Stop the Cuts'. Your assistance in raising awareness of optometry with your local federal politician is an important way to further the messages we convey regularly in meetings in Canberra.
The power of a local story is important to remind elected politicians that budget cuts have a real impact on real people in their electorates. Members can get involved by visiting 'Stop the Cuts' on our website.
Filed in category:
Uncategorised