Read time:

1:30min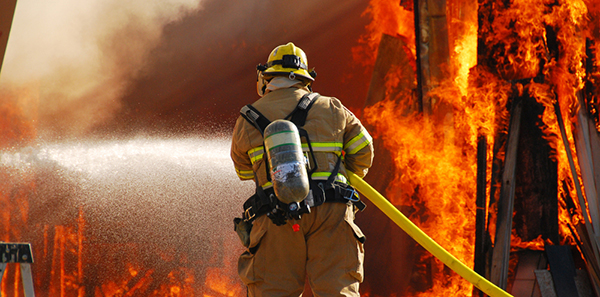 By Leigh Harper
Guild Insurance
If you had to start again after an unexpected disruption, could you? Could you afford to pay your staff if you were unable to trade for months following a disaster?
In many businesses, payroll represents the single biggest expense, so cover for 100 per cent payroll is an important part of a business interruption insurance (BII) program.
When the question of insuring payroll is discussed, it is not uncommon to hear, 'We would probably just let staff go,' as the potential solution. When this solution is looked at in greater detail, it is much less appealing.
From a financial viewpoint, businesses are most vulnerable following a major loss event. If staff members are retrenched and if the business has opted to purchase a cover such as severance cover, some insurance policies will cover only part of the termination. It may not cover the lump sums attributable to accrued annual leave, long service leave and sick leave where payable in certain industries.
These expenses must be paid by the business owner and can place significant constraints on cash flows at a time where revenues are already down.
The financial incentives to insure payroll are clear, but let's think about the reputational and competitive consequences for not insuring payroll 100 per cent.
Businesses are most vulnerable following a major event, such as a cyclone. If payroll is not insured and staff are simply let go, there is every chance that those staff members will apply for a job with a competitor. This means your competitor will benefit from the time and money you spent providing both on and off the job training.
Conversely, when it comes time to rehire, costs in recruitment, induction and ongoing training become significant, both from a time and financial resource perspective.
In some cases, reputational damage can occur, which may lead to customer backlash.
Covering your business interruption insurance needs can be confusing as different polices provide coverage in different ways.
Guild Insurance understands the complexities involved and makes it simple by insuring 100 per cent of your actual income for your business interruption insurance sum insured. Under this model, there are no business interruption insurance calculations to complete yearly; you simply provide your annual income figure. Out of this figure the policy will provide cover for things such as:
Profits your business would have earned, based on previous financial statements
Operating expenses, such as wages and electricity, which continue even though your business activities have halted or temporarily relocated
Relocation costs for moving to and operating from a temporary location
Shortfall to revenue even if you are fully operational, subject to the chosen indemnity period.
Put simply, by insuring 100 per cent of annual income and therefore 100 per cent of annual payroll, businesses have 100 per cent certainty following a loss.
______________________________
Disclaimer
Insurance issued by Guild Insurance Ltd, ABN 55 004 538 863, AFSL 233791. Guild Insurance supports your association through the payment of referral fees. This information contains general advice only and does not take into account what you currently have, want and need for your personal circumstances. It is important for you to consider these matters and read the policy and/or the Product Disclosure Statement before you make a decision about an insurance product. Subject to underwriting approval. Terms and Conditions apply, including exclusions and limitations. You can get a copy of the Product Disclosure Statement by calling 1800 810 213.
Filed in category:
Uncategorised