Read time:

1:30min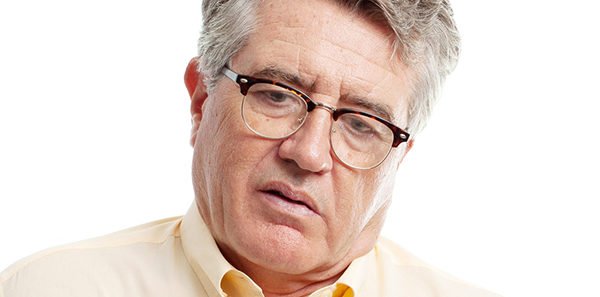 By Kathy Gough
Practice Manager, Claims, Avant
Receiving a complaint from a patient can be very confronting. A complaint can be about anything, from rudeness of practice staff through to a serious allegation about your professional behaviour or a claim of negligence.
Optometrists describe a range of emotional, behavioural and physical symptoms that flow from the experience but the initial reaction is almost always one of 'feeling sick in the stomach' and of a 'loss of control'.
Why do patients complain?
Patients complain for a range of reasons including unmet expectations, a breakdown in communication or simply because something has gone wrong. In our experience, common complaints include:
dissatisfaction with the experience at a practice: for example, the patient was kept waiting too long without explanation or the staff members were rude
privacy breaches: releasing information to others or not giving patients access to information
complaints about personal or professional behaviour of doctors and/or their staff
communication issues
concern over clinical matters such as an unexpected or adverse outcome or result
unexpected fees or out-of-pocket expenses.
How do I respond to a patient complaint?
How you deal with a patient's complaint may influence whether the matter goes any further, for example to AHPRA, another complaints handling body or to the patient's lawyer. In our experience, it is better to deal with a complaint locally, rather than have it escalate to a regulator or lawyer.
Have a complaints handling protocol
You should have a protocol at your practice for dealing with direct patient complaints. It is recommended that you designate a staff member as the single point of contact for complaints about your practice. If patients perceive that their complaint is being taken seriously and is being handled by someone with sufficient authority and sensitivity to address and resolve their concerns; they are generally more likely to accept the outcome.
Optometrists should seek to deal with complaints about clinical care themselves, but complaints about the practice or administrative issues could be dealt with by the practice manager.
Do not ignore complaints. Seek to deal with complaints as quickly as possible with an emphasis on resolving the patient's concerns.
Some patients will make complaints verbally but for substantial complaints, it is preferable to ask the patient to put the complaint in writing. This will better allow you to clarify the scope of the complaint and it can be used as an agenda for any meeting with the patient.
If you receive a complaint in writing, make initial contact by phone to acknowledge receipt. Ideally the patient is phoned within 24 to 48 hours, to advise receipt of the complaint and to provide a timeline for the investigation or response.
Resolving the complaint
One aim of resolving the complaint early is to try to preserve the therapeutic relationship with the patient. This involves listening to the patient's concerns and showing empathy, even if you think the complaint is trivial or you do not accept the basis of the complaint.
Steps to take in response to a complaint
Gather the facts: review the clinical notes, records of phone calls, discussions with relevant staff, check local protocols and check what happened on that day.
Make sure you fully understand what the complaint is about, who it is about, and what the patient wants in making the complaint.
If a referral or follow-up is required, work out a management plan for the patient.
Consider whether you need specific advice from your professional indemnity insurance provider about the complaint and/or plan of management before you respond.
Where appropriate, suggest a face-to-face meeting to discuss the patient's concerns. Encourage the patient to bring a friend or partner to accompany them if they wish. Suggest an interpreter if language is a barrier. Allow plenty of time. Find a quiet, private room for the conversation.
Provide information. Most people who complain wish to obtain information about what happened and what it means for them.
Consider the factors that led to the complaint: are there changes that can be made to prevent a recurrence? If so, tell the patient, as they will wish to see that you take the complaint seriously and that it will make a difference.
Keep the patient informed. If there will be delays while you seek out facts or you will not be available, say so, as uncertainty or a lack of response only adds to the grievance.
If the patient has had an unexpected or adverse outcome, acknowledge the patient's distress; and if appropriate, validate it. If you are also upset about an outcome, tell the patient; for example: 'This is not the outcome either of us wanted or anticipated.' There is nothing wrong with demonstrating empathy or apologising.
Delay billing the patient or pursuing payment until the complaint has been resolved. Pursuing payment in the context of a complaint has been shown to increase willingness by the patient to take the matter further. As an act of good faith, consider not sending a bill.
Sometimes, despite your best efforts, the therapeutic relationship will have broken down to such an extent that you feel the relationship can no longer be sustained. There are ways of managing this. Seek advice from your professional indemnity insurance provider to find out more.
Regardless of the outcome, there is an opportunity for improvement. Encourage a culture of continuous improvement and be open to change.
Tips for dealing with a direct patient complaint
Where possible and appropriate, make personal contact by phone when you receive the complaint.
It is preferable to ask for the complaint in writing.
Before replying in writing, ring the patient and clarify their concerns.
Deal promptly with the complaint.
If there is to be a delay in responding, let the patient know and give a time frame.
Show empathy to the patient even if you do not accept the basis of the complaint.
Let the patient know what has been done to improve systems and processes at your practice as a result of their complaint.
If the complaint is from AHPRA or a complaints handling body, call your professional indemnity insurance provider before you respond.
Tips for preventing complaints
Ensure all staff understand why good complaints handling is important.
Every complaint should be a learning opportunity. Use the complaints to recognise possible problems with your systems or emerging expectations of your clients and customers.
With every complaint ask: Is there more training of staff required? How can we prevent a recurrence? What can we do to improve our processes?
Look after yourself
In the face of a complaint, it is difficult not to become defensive. The temptation is to deny the issue, to blame the patient for being difficult, non-compliant or hostile. However, it does not help resolve the situation by fighting back or ignoring the problem.
Ignoring the problem or handling it poorly may only create more stress. Seek advice or support and consider whether the complaint needs to be reported to your professional indemnity insurance provider under the terms and conditions of your professional indemnity insurance policy.
Disclaimer: This article is not comprehensive and does not constitute legal advice. You should seek legal or other professional advice before relying on any content and practice proper clinical decision making with regard to the individual circumstances. Avant is not responsible to you or anyone else for any loss suffered in connection with the use of this information. Information is only current at the date of initial publication.
Filed in category:
Uncategorised