Read time:

1:30min
Peter Stewart (L) and Peter Lewis in Sumba, Indonesia
______________________________
Four optometrists have been recognised in this year's Queen's Birthday Honours.
Jane Duffy, Peter Lewis and Peter Stewart, all from Victoria, and Susan Walton from Newcastle, were each awarded the Medal of the Order of Australia (OAM).
Jane Duffy was commended for service to community health, particularly through optometric services; Peter Lewis, for service to optometry, particularly eye care in Indonesia and Timor-Leste; Peter Stewart, for service to the international community through the provision of eye health programs; and Susan Walton, for service to community health and to people with a disability.
Jane Duffy
'It does feel like an honour,' Ms Duffy said of the recognition of her service.
Her involvement in regulating health professions pre-dates the National Registration and Accreditation Scheme established in 2010. She serves on the Optometry Board of Australia, is chairwoman of the OBA's Scheduled Medicines Advisory Committee, and has been involved with the Optometry Council of Australia and New Zealand.
Ms Duffy, a principal optometrist at Fitzroy North Eye Centre, also holds a law degree.
'Being involved in regulation means I can combine my interests in two separate disciplines of optometry and law,' she said.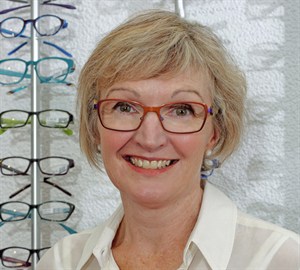 Jane Duffy
Peter Lewis
Peter Lewis and Peter Stewart, together with ophthalmologist Dr Mark Ellis, established the Sumba Eye Program in Indonesia in 2007.
'Sumba has a population of about 670,000 and no eye care,' Mr Lewis said. 'We've started collaborating with Hassanudin University to train local medical nurses in optometry, as primary eye care is lacking.
'They don't understand how to screen people's vision, which is why we are setting up a course at Hassanudin University,' he said.
Mr Lewis has been going to Sumba twice a year for the past seven years, leaving his ProVision Mt Waverly practice for one week each time.
He is returning to Sumba in September and is hoping the Queen's Birthday Honours awards ceremony does not coincide with his trip.
'For Australians, this award means appreciating how important eye care is and realising how unlucky the people of Sumba are to be born in Sumba, compared to here.'
Peter Stewart
Peter Stewart, an independent practitioner in Kew, made his first trip to Indonesia in 2006 as part of the East Timor Eye Program and now takes part in biannual trips to Sumba.
'It's a very humbling experience,' he said of receiving an OAM. 'Everyone says that but it really is.' Mr Stewart said he felt fortunate to be able to provide assistance to the people of Sumba.
'It's an opportunity to do something for people. I have a transferrable skill with a tangible worth,' he said, 'and I enjoy the challenge. We're confronted with a lot over there. It's nice to be recognised for our efforts.
'We're at a stage in our careers where we can offer a lot back. We have had a fantastic response from the optical community that supports and believes in us and the Sumba program,' he said.
Mr Stewart applauded the program's supporters and said its success was a team effort, and the OAM felt like a 'team award'.
'Without the generous support of the Royal Australasian College of Surgeons, Optometry Giving Sight, the Rotary Clubs of Glenferrie and Kew, and private benefactors, we couldn't do what we do,' he said.
'I look at it as a team award as there have been so many people involved in these projects that have made everything possible. This also includes my family who have suffered my disappearances many times over the years.
'I have been fortunate to have had an education that gave me a skill that could be used in helping others receive the gift of clearer sight that many take for granted. I am blessed to have made so many friends both here and overseas as a result, and that's priceless.'
Susan Walton
A volunteer at the Special Olympics for almost 20 years, Ms Walton co-ordinates the Opening Eyes branch of the Healthy Athletes program.
'I'm sharing this award with the Opening Eyes Team and supporters including the volunteers, the Lions Club, my family, and Tony Cosentino and the team at BOC,' Ms Walton said.
'The bigger the Games, the bigger the team of volunteers needed. The Asia Pacific Games in Newcastle in December 2013 was the biggest I had to organise.'
Volunteers tested 780 athletes in five days at that event.
The next Special Olympics Games will be held in Melbourne on 20-24 October.
'We need to rally optometrists for the Games in Melbourne, as 1,000 athletes are expected to participate. It will be bigger than the Games in Newcastle,' Ms Walton said.
'Organisers expect the Opening Eyes team to screen half the athletes in a single day. We will need 20-plus optometrists on that day,' Ms Walton said.
For information about volunteering with the Opening Eyes team, email Susan Walton at skwalton@tpg.com.au.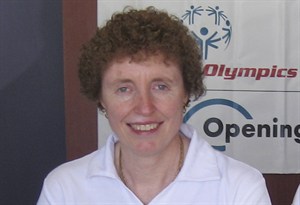 Susan Walton
Filed in category:
Uncategorised