Read time:

1:30min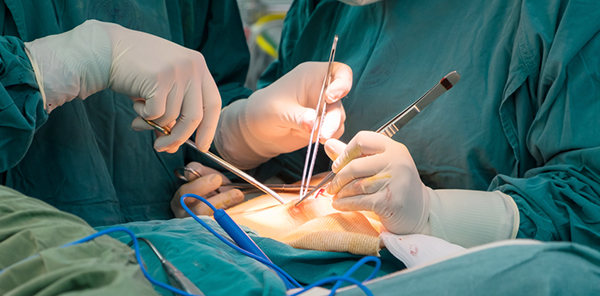 By Sandra Shaw
National Communications Manager
Doctors Health Fund has made an ex gratia payment of $15,000 to a member who is insured with the fund.
The member, who wishes to remain anonymous, wants colleagues to know that his experience with DHF has been surprisingly beneficial.
In April 2016, having noted Optometry Australia's advice to members, he switched his health insurance to DHF. He says that since March this year, he has been on a medical treadmill.
He was diagnosed with hepato-celluar carcinoma (cancer of the liver). Aortic valvuloplasty (a balloon in the aortic valve) was needed to bring his cardiovascular fitness to the level necessary for liver surgery. All of the left and part of the right lobe of the liver were removed.
The aortic valvuloplasty in March was an interim measure and four months later he has had to undergo a procedure known as PAVR (percutaneous aortic valve replacement).
At his pre-operation consultation, the surgeon asked: 'How are you placed financially?' He explained that the cost of the replacement aortic valve was about $25,000 to $30,000, with only partial Medicare funding.
The surgeon told the patient he would have an out-of-pocket cost but that it was the surgeon's practice to cap that at $10,000, and that a contribution of $5,000 to $10,000 would be helpful. He added that in cases in which a patient had no funds available, the surgeon would still proceed, leaving the patient with zero out-of-pocket cost.
The member says it was his intention to make a very substantial contribution.
The surgeon proposed to submit an application to DHF for a contribution to the cost. He cautioned that in his experience, health funds were not inclined to contribute funds for this procedure and that the patient should be prepared for zero fund contribution or $5,000 at best.
The response from DHF was:
'The ex-gratia request from XXXX Hospital for Percutaneous Aortic Valve Replacement has been approved for $15,000.'
'Partnering with Doctors Health Fund is just one example of the many ways in which the association's advocacy is working to the advantage of its members. I thank you and all in your office for the continuing efforts on behalf of members,' the member told Optometry Australia.
He is happy to report that the liver cancer was excised with clear margins and there is no need for chemotherapy or radiation therapy. In September he will have the first of ongoing periodic scans to monitor his liver but he is confident that there will be no new cancer cells.
'This has been a speed bump on the highway of life and a bullet successfully dodged,' he said. His message to others is:
· If in doubt check it out
· Ask your doctors lots of questions
· Do not underestimate the importance of early recognition and intervention
· Give serious consideration to switching to DHF.
Filed in category:
Uncategorised