Read time:

1:30min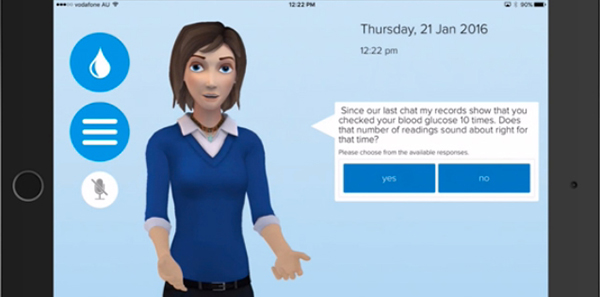 By Ashleigh McMillan
Journalist
Digital coach for diabetes
A new University of Melbourne study for type 2 diabetes is trialling whether a digital health coach can impact management of the disease.
My Diabetes Coach is an online application in which a virtual health coach called Laura will ask users to discuss blood glucose monitoring, medications, diet and exercise while tracking their progress over a 12-month period. The program is accessible on smartphones, tablets and desktops.
University of Melbourne Professor Brian Oldenburg says the study is looking for 1,000 participants, in order to determine how to assist people to better self-manage chronic conditions.
'The program is personalised to target people's needs, so Laura will ask people how they've gone in the past week addressing the tasks and activities that were discussed in the last session,' Professor Oldenburg told Australian Optometry.
'Based on people's responses, the program will give people ideas and suggestions about how they can tackle particular self-management behaviours for the coming week.'
To register interest in the study, contact Dr Mandy Cassimatis on 03 8344 9376 or visit the My Diabetes Coach website.
Davis to lead support for blind
Amanda Davis has become the chair of the Western Pacific Region of the International Agency for the Prevention of Blindness.
Ms Davis is the Brien Holden Vision Institute's chief operating officer, where she leads global strategy and operations in 15 countries across four regions.
 She is also a director of Vision 2020, Optometry Giving Sight, and PNG Eye Care.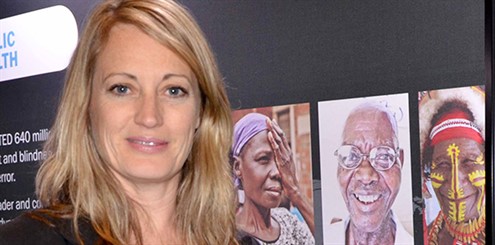 Amanda Davis
Nominations for GSK research grant open
Nominations for GSK's $80,000 Award for Research Excellence are now open.  
The research grant has been awarded since 1980. This year's winner will be announced on 16 November 2016 at the Annual Research Australia Awards held at The Westin Sydney.
Nominations will close on 4 July. For information or to submit a nomination, go to the GSK Award website. Enquires can be emailed to are.arenominations@gsk.com.
Young adults needed for QUT Vitamin D study
A QUT PhD student is investigating the impact that vitamin D levels have on accommodative function in the eyes.
Chih Yang Huang is looking for 30 more participants for the study, who will be required to take one vitamin D tablet for 60 days after a vision assessment. He has already conducted research on 30 volunteers.
People who live in Brisbane and are between the ages of 18 and 25 years are invited to take part in the study. Participants will be given $10 gift certificates for their time.
For information contact Chih Yang Huang at chih.yang@student.qut.edu.au or text a message to 0423 335 177.
Filed in category:
Uncategorised