Read time:

1:30min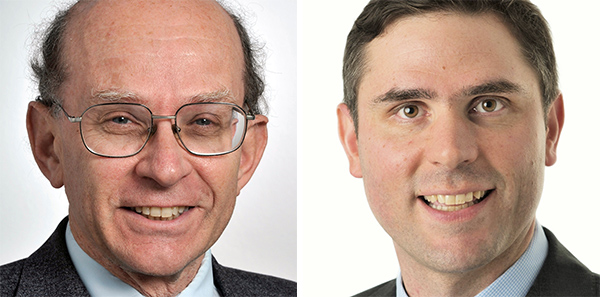 Professor Bernie Tuch (L) and Dr Michael Chilov
______________________________
By Rhiannon Riches
Assistant Editor
A conference in Canberra will deliver a comprehensive update on diabetes and eye care.
Canberra Conference 2017 Diabetes Primer will be held on 15 October at the National Gallery of Australia in Parkes and is accredited with 17 CPD points. It is the fifth year Optometry NSW/ACT has run the conference. 'Our guest speakers include retinal specialist Dr Michael Chilov and endocrinologist Professor Bernie Tuch, and highly experienced diabetes educator from Diabetes NSW and ACT and registered nurse Angela Blair,' Optometry NSW/ACT professional services manager Paula Katalinic said.
Dr Chilov, a Sydney-based ophthalmologist, has been involved in clinical trials investigating new treatments for retinal disease and will provide an update of the new treatment options in diabetic retinopathy, their limitations and what optometrists need to look out for, together with case studies.
Professor Tuch, also based in Sydney, will be speaking about diagnosing and managing diabetes, and emerging therapies. He is running a research program funded by the Australian Foundation for Diabetes Research, designed to administer cell therapies for type 1 diabetes without the need for anti-rejection drugs.
'Aboriginal Elder Aunty Mary Farrell-Hooker, ambassador for Guide Dogs Australia, and optometrist Amira Howari,* ambassador for Diabetes Australia, will be speaking about their personal Insert: experiences living with diabetes,' Ms Katalinic said.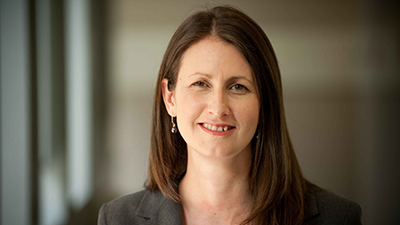 Paula Katalinic
Ms Katalinic will also give two presentations at the conference.
Her first presentation will provide clinical wisdom on how to recognise the various lesions of diabetic retinopathy in the consulting room and correctly grade the level of proliferative and non-proliferative diabetic retinopathy, and macular oedema.
She will also talk about the risk factors for diabetic retinopathy progression, and the importance of dilating the pupils and looking beyond the area of the retina captured in a retinal photo.
Ms Katalinic's second presentation will discuss the role of advanced imaging technologies, including optical coherence tomography, OCT angiography, multimodal imaging and widefield retinal imaging, which can enhance the diagnosis and monitoring of diabetic retinopathy and guide decision-making about when to refer for treatment.
Delegates can take part in a free, 30-minute eye and vision themed guided tour of the National Gallery of Australia during the lunch break.
View the program and registration form. Registration closes 6 October.
View topic outlines, speaker biographies and learning outcomes 
* Amira Howari was also a guest speaker at WAVE. Read more.
Filed in category:
Uncategorised