Read time:

1:30min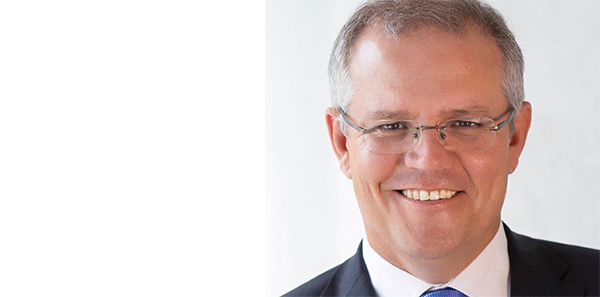 Federal Treasurer Scott Morrison
______________________________
By Ashleigh McMillan
Journalist
Optometry Australia is campaigning against the introduction of a cap on work-related self-education expenses in the 2016-2017 Federal Budget.
In a letter to Treasurer Scott Morrison, Optometry Australia CEO Genevieve Quilty said she was concerned a that move to limit self-education expenses may restrict the opportunity for optometrists to extend their qualifications.
Optometry Australia national policy manager Skye Cappuccio says self-education is currently accessible and affordable for optometrists because they can claim a tax deduction for work-related expenses.
'We are concerned that a cap may disincentivise continuing education and skills development by optometrists beyond the minimum required to meet registration requirements,' she said.
'It also makes more challenging the ability of optometrists to undertake CPD to meet registration requirements.
In April 2013 the Labor Government announced changes to work-related self-education expenses, including an annual cap of $2,000 on deductions.
This measure was abandoned by the Coalition Government in November 2013. Optometry Australia's  letter to the Treasurer outlines concerns that the 3 May Federal Budget may introduce a 'standard deduction' to limit work-related expenses.
Ms Cappuccio says that while the cost of CPD registration may fall under a capped amount, such as the $2,000 cap put forward by the previous Labor Government, other work-related self-education costs may not.
'Those needing to travel to access required CPD, or seeking to undertake addition skills development for the benefit of patients, can readily incur much higher costs,' she said.
'For example, postgraduate courses to gain therapeutic qualifications, which can offer benefit to an optometrist's patients and community, commonly cost around or in excess of $10,000.'
Optometry Australia is one of many health profession associations opposing the capping of work-related self-education expenses. The Australian Medical Association has also opposed restricting these tax deductions.
Optometry Australia's 2016-2017 Federal Budget submission
Filed in category:
Uncategorised