Read time:

1:30min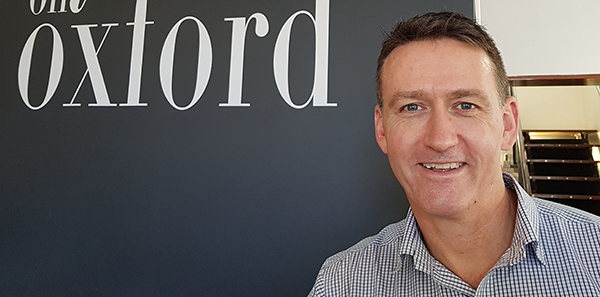 Darrell Baker at Eyes on Oxford
______________________________
By Helen Carter
Journalist
Optometrist Darrell Baker used Optometry Finance Australia (OFA) to assist with sourcing finance for the purchase of two practices in Perth recently and highly recommends the service to other practitioners considering similar purchases.
OFA helped Mr Baker, president of Optometry Western Australia and vice-president of Optometry Australia, through a tricky financial acquisition for the first practice and an easier acquisition for the second.
In June Mr Baker and his wife Christine purchased BullCreek Optometrist from Gary Crerie. Twelve months earlier he had taken ownership of Eyes on Oxford in Leederville from Stephen Leslie and Liz Wason.
'Eyes on Oxford was a complex purchase as it is a large, high-value practice and the finance application was involved as we were also applying to refinance our home loan,' Mr Baker said.
'Paul McKinley, managing director of Optometry Finance Australia, helped us through the financial application. At the same time, we were in the process of refinancing our home, and Mike Holmes from OFA was invaluable in this separate but related application. The combined business and home loan put a level of complexity to the deal that I could not have negotiated easily myself.
'Paul is a chartered accountant as well as an independent finance broker so he has valuable expertise as an accountant and in business analysis and can accurately assess what the practice is worth and perform a sound financial appraisal.'
Mr Baker said Mr McKinley made a good business case for the bank.
Strong business plan
'To obtain a loan, it's not just about filling out forms, and the banks like to see a strong business case including information about who you are, the potential new practice structure and how you will retain the customer base,' Mr Baker said.
'Paul and Mike are very skilled at writing a business case and plan, and provide great insight into what the bank needs by looking at the business for sale, its financial position and advising you and the bank if it is a good purchase.'
When it came time to buy the second practice, it was a no-brainer for the Bakers to again choose Optometry Finance Australia to help with the loan process.
'It was much easier the second time around because both the bank and Paul now had some financial history, and we already had a relationship with them,' Mr Baker said.
'It was part of Gary's succession plan to sell BullCreek Optometrist but continue practising, so he still works there but works fewer days. Similarly, Steve and Liz also consult at Eyes on Oxford but work fewer days. The fact that the previous owners were staying on formed part of the strength of the business case for both businesses as they provide the bulk of the goodwill.
'Meanwhile, I divide my time practising between both practices.'
Mr Baker said he wouldn't finance future purchases any other way.
'In the application process, banks will often come back and ask questions that Paul is more qualified to answer and can answer quickly. If optometrists are working full-time, the process of applying for a loan can be time-consuming and may be difficult to work on during business hours.'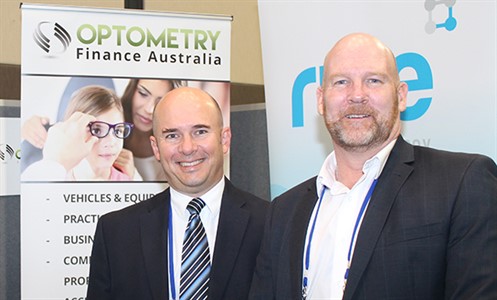 Paul McKinley (R) and Mike Holmes
Free services
Mr Baker said the financial services provided by Optometry Finance Australia were free to Optometry Australia members.
'Members don't pay anything for Paul's services as his commissions are paid by the lending institutions, and only on successful applications,' Mr Baker said.
Mr McKinley added: 'We are seeing a significant increase in enquiries and referrals from optometrists' colleagues following the use of our services and a resulting increase in the number of finance deals being done.
'The lending services also extend to equipment, home loans and motor vehicles. Motor vehicles are gaining a lot of traction, both in terms of new and used cars, and especially private sales where we've been providing a lot of guidance and advice on prices, background checks and so on,' Mr McKinley said.
Read more about Optometry Finance Australia and about financing vehicles through the service.
Filed in category:
Uncategorised