Read time:

1:30min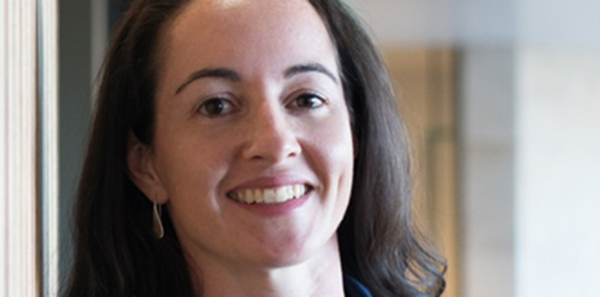 Clare Fraser
______________________________
By Helen Carter
Journalist
The main role of optometrists in headache is excluding ophthalmic causes such as asthenopia from poor refraction and ocular misalignment, neuro-ophthalmologist Clare Fraser says.
The Associate Professor of Neuro-ophthalmology and Ophthalmic Education at the University of Sydney will discuss the presentation of headache and the role of optometrists at Super Sunday on 12 March.
She will cover ophthalmic causes of headache and eye pain and how the optometrist can help.
'Refraction and ocular misalignment are common causes of headache,' she told Australian Optometry. 'Work-place issues may also need to be reviewed, such as screen position, glare and neck issues.'
Professor Fraser specialises in neuro-ophthalmology and strabismus, and is a consultant Visiting Medical Officer at Sydney Eye Hospital and St Vincent's Hospital Sydney, and works in private practice.
'Headaches are very common so I don't think that optometrists need to ask every patient about a headache history, otherwise it may be a distraction from the real reason for presentation. Patients who are seeking review to find out if their eyes are causing their headaches will typically mention this voluntarily,' she said.
'Headaches are varied in location, quality and timing. Headaches secondary to ophthalmic conditions will generally be felt in and around the eyes. Tension headaches are usually like a tight band across the forehead or top of the neck. Migraines are typically a throbbing pain, with associated nausea, vomiting and photophobia.'
Sinister causes
Professor Fraser will also discuss ophthalmic features of sinister neurological causes of headaches, urgency of referral and to whom.
'Ophthalmic examination may reveal signs of raised intracranial pressure, intracranial lesions and systemic hypertension,' she said. 'These findings can warrant urgent review with an ophthalmologist, neurologist or even the emergency department.'
Several primary headache diagnoses may have ocular manifestations, such as trigeminal neuralgia, and their presentation needs to be recognised. 
'In particular the primary stabbing headaches can have autonomic features which involve the eye,' Professor Fraser said.
'Migraine is a very common cause of headache and many patients will have a preceding visual aura. Although there are some papers showing a link between migraine and glaucoma, there is still controversy. I will discuss these papers in the talk. Other implications of migraine may include an increased risk of stroke.'
Professor Fraser completed her ophthalmic training at Sydney Eye Hospital, her neuro-ophthalmology training at Moorfields Eye Hospital and National Hospital for Neurology, London, and a fellowship at Emory Eye Centre, Atlanta, USA.
A stellar line-up of speakers at Super Sunday will cover topics ranging from ocular trauma to cataract after-care, concussion, anterior segment trauma, myopic retinopathy, myopia control, amblyopia, sports optometry, macular OCT, disinfection, glaucoma and advanced ocular treatments.
Super Sunday will be held by Optometry NSW/ACT on 12 March at the International Convention Centre, Sydney, and offers 30 therapeutic CPD points. The first 500 Optometry Australia members to register will receive one complimentary ticket to the MegaRox party evening function on 11 March. Additional tickets can be purchased.
Register here for Super Sunday. The conference will immediately follow Silmo Sydney Optical Fair on 9-11 March at the same venue.
Filed in category:
Uncategorised