Read time:

1:30min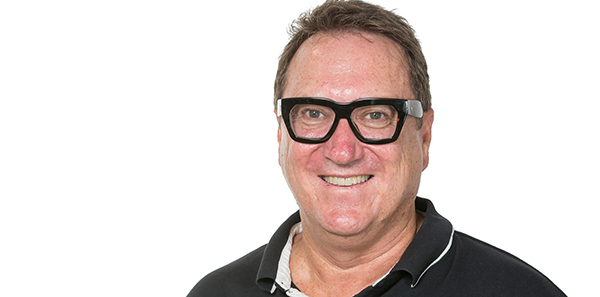 Associate Professor Leo Hartley
______________________________
By Helen Carter
Journalist
Optometrist and GP, Associate Professor Leo Hartley, is urging optometrists to stop neglecting obstructive sleep apnoea in patients and to refer them to GPs for assessment and treatment.
Professor Hartley will discuss obstructive sleep apnoea (OSA) in general optometric practice, at North Queensland Vision 2017 in Cairns on 1-2 July.
Apart from looking for sleep apnoea symptoms in adults, he will advise optometrists to be aware that children with ADHD type symptoms could also be suffering from sleep disordered breathing.
'Sleep apnoea is really common and one of the greatest causes of car crashes,' Professor Hartley will advise. 'It is a highly neglected area of optometry and medicine. Lash ptosis and obesity are dead giveaways for OSA in optometry practice but optometrists are just not checking for sleep apnoea symptoms and referring these patients to GPs.
'OSA has been implicated in the development of non-arteritic anterior ischaemic optic neuropathy (NAION), papilloedema in idiopathic intracranial hypertension (IIH) especially in the obese, glaucoma, keratoconus, central serous chorio-retinopathy (CSCR), floppy eyelid syndrome (FES) including lash ptosis and a worsening of diabetic retinopathy.
'If optometrists have patients with NAION, IIH, glaucoma, keratoconus, CSCR, FES or worsening diabetic retinopathy, they need to discuss symptoms of OSA with their patient and refer them to a GP,' he said.
Symptoms in adults
OSA symptoms in adults, while asleep, include snoring, snorting, gasping or difficulty getting to sleep, episodes of no sleep, mouth breathing or shortness of breath.
Symptoms during the daytime include excessive daytime sleepiness, micro-sleeps while driving, loss of short-term memory and depression, dry mouth and sore throat, headache on waking, teeth grinding, reduced libido and restless legs.
Professor Hartley said OSA also usually led to central obesity, cardio-vascular disease, hypertension, stroke, depression, reduced mental ability and increased risk of car crashes from micro-sleeping.
Resembles ADHD
"Countless studies have shown that attention deficit hyperactivity disorder (ADHD) and ADD symptoms are indistinguishable from symptoms of sleep disordered breathing in children,' Professor Hartley will advise.
'These can include lack of concentration, memory loss, bed wetting, as well as the usual ADD or ADHD symptoms. They often have enlarged tonsils and adenoids. Often these children have symptoms that mimic accommodative vergence deficits due to their poor attention when reading because they are so tired.
'These children should be referred to their GP for further sleep study investigations because the first thing in children with ADHD symptoms should be to rule out sleep disordered breathing.'
Professor Hartley practises as an optometrist, locums as a GP, lectures final year University of Melbourne optometry students on the integration between optometry and medicine, and conducts research at Townsville Hospital and the University of the Sunshine Coast.
Diabetic retinopathy tips and other topics
Professor Hartley's other presentation at NQV will reveal top diagnostic tips for diabetic retinopathy. Joint presentations with neonatologist Associate Professor Yoga Kandasamy will discuss surprise findings on retinal blood vessels in their study of full-term low birth weight babies. They will also discuss a controversial treatment for premature babies in Australia with retinopathy of prematurity.
Topics from other speakers include evidence-based treatment for meibomian gland dysfunction, working-up and managing patients with headaches, avoiding pitfalls when managing retinal disease, what not to miss and how to avoid litigation in anterior eye disease, tips for reading retinal OCTs, essential fatty acids for vision, and acute paediatric eye conditions and ophthalmology developments.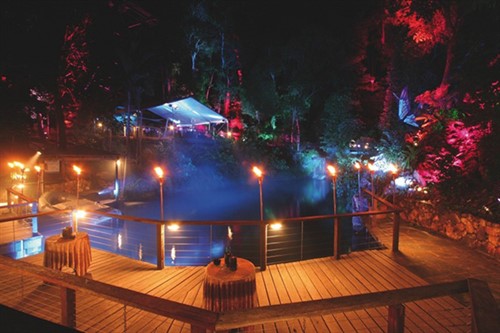 Venue of the NQV dinner
NQV features
NQV 2017 at the Hilton Cairns features a two-day clinical program incorporating lecture topics to suit all types of practice, and delivering more than 42 CPD points.
Features include dinner and drinks at AJ Hackett Cairns under the canopy in the North Queensland tropics, return coach transfers and an option to ride the world's fastest Minjin Jungle Swing through the rainforest canopy.
'The conference is during the school holidays for some states so make it an extended family break and bring the kids,' Optometry Queensland/Northern Territory CEO Cathryn Baker said. 'Cairns is the perfect location for school holiday fun, offering adventurous family outings to the Great Barrier Reef, the Daintree Rainforest or day trips to local sites.'
Search conference details and registration and accommodation deals for NQV delegates.
Filed in category:
Uncategorised