Read time:

1:30min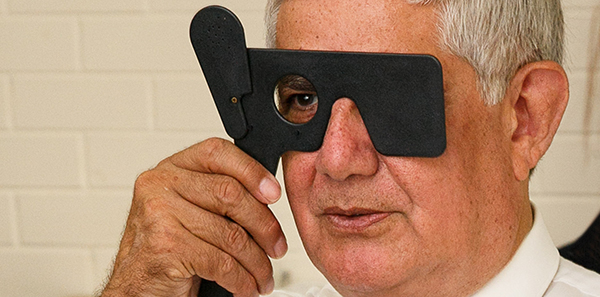 Assistant Minister for Health and Aged Care Ken Wyatt  Photo: Vision 2020 Australia, Matthew Dwyer
______________________________
By Ashleigh McMillan
Journalist
Testing for the National Eye Health Survey ended in Western Australia on Saturday, with 4,836 Australians having had their vision assessed for the project in the past year.
The final eye tests were held at the Jack Healey Centre in the Perth suburb of Kalamunda on 16 April, marking the end of the study which began in March 2015. The study was led by Vision 2020 Australia and the Centre for Eye Research Australia.
Jennifer Gersbeck, CEO of Vision 2020 Australia, said the eye health community had not had data on non-indigenous Australians since the Blue Mountains Eye Study and the Melbourne Visual Impairment Project, both begun in 1992.
'The whole sector is looking forward to seeing what the prevalence data show around major eye conditions and whether there have been any shifts in the 20-year period,' she said.
'The data are going to be very important for future reporting, certainly against the global action plan which the Australian Government needs to do, but it's also going to be important to inform where services are needed most and what sort of services are required.'
The survey was conducted at 30 test sites across rural, regional and metropolitan Australia to give a detailed picture of the nation's eye health. Tests included visual fields, fundus photography, intraocular pressure and general eye health assessments.
The final report is on track to be released in June 2016 and will provide data about vision impairment trends.
Ms Gersbeck said that during the course of the survey, 22,931 homes were approached, with around 85 per cent of eligible candidates agreeing to participate in the survey.
'The recruitment, examinations and data were all completed in 13 months and seven days, and from what I understand it is pretty impressive to get it done in such a short time because it was originally meant to be completed in two years,' she said.
The Australian Government provided $1.7 million in funding for the survey, with almost $1 million in funding coming from non-government organisations and the private sector.
The survey was supported by funding from the Australian Government under the Chronic Disease Prevention and Service Improvement Fund.
Other contributions came from Brien Holden Vision Institute, CERA, National Aboriginal Community Controlled Health Organisation, Novartis, OPSM, Optometry Australia, Royal Flying Doctor Service and Zeiss.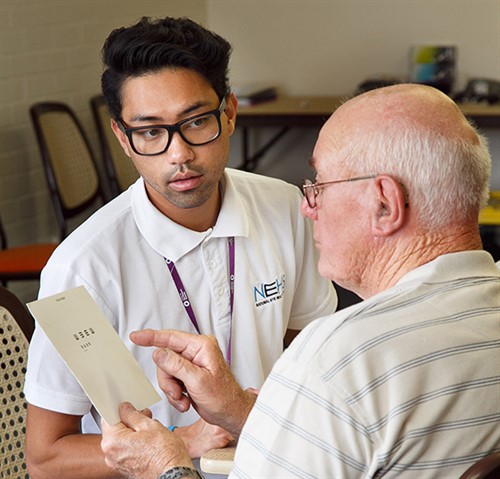 Filed in category:
Uncategorised