Read time:

1:30min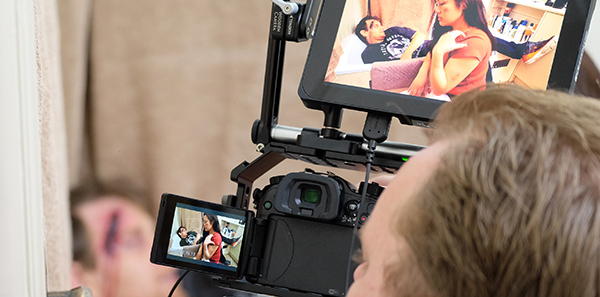 By Ashleigh McMillan
Journalist
Sydney optometrist Tsu Shan Chambers has won the Golden World Award for Best Producer at the World Film Awards for her film Tragic Enough.
The film also received a World Award of Merit for Best Ensemble of Cast, with Ms Chambers starring in the leading role.
Ms Chambers said she had not expected the film to be so successful but was proud that she could increase awareness around domestic violence with the subject matter.
'I had to read the award list twice, because they have hundreds and hundreds of entries from all around the world, so for us to be picked from that many films of high calibre is pretty exciting,' she said.
In Tragic Enough, Ms Chambers plays Fang, a Chinese woman who marries an Australian for a permanent residency visa, in the hope of starting a new life in a Western country. Fang's optimism is crushed as she is thrust into a life of squalor and violence.
After a disagreement between the writer and the crew caused the project to stall, Ms Chambers decided to press ahead, taking on the role of producer and finding a replacement crew to shoot the film.
'That's how I actually became a producer and set up my own production company because I found through the whole experience, I absolutely loved it. I realised that all my previous business skills, I could put them into place to make films,' she said.
'When you produce a film, you're essentially running a business, or starting a business from scratch, and that's where my strengths are really.'
She graduated from optometry at the University of New South Wales in 2001 and became a professional services manager for Luxottica in New South Wales and the ACT. She was a finalist for the 2014 Queensland Telstra Business Award in the micro-finance category for her integrated health business Yin Health.
Ms Chambers says that she is following her heart to pursue acting, and she has always been dedicated to optometry and promoting public health in Australia.
'I've always been very passionate about public health and women's health, and I can see myself promoting that through film, but with optometry the one thing I enjoy is the people aspect. I've never been stuck in a box; even when I was at university I was always fundraising for the eye hospital and doing so many different things,' she said.
'As acting got busier, I found it difficult to keep a full-time or part-time job in optometry, because in this [film] industry, everything is last minute.
'Fortunately I've never had to reschedule patients, but trying to duck out for an audition in a quiet period, or missing out completely because I've committed myself to be in the practice, it just doesn't work.
'I now work as a relief optometrist on weekdays. It's challenging because I'm working every weekend, I'm working almost every day in some form, but you do that when you love what you do and you're so passionate about it.'
Her next project is $1.1 million feature length film The Gist of It, which she is producing for her company Wise Goat Productions.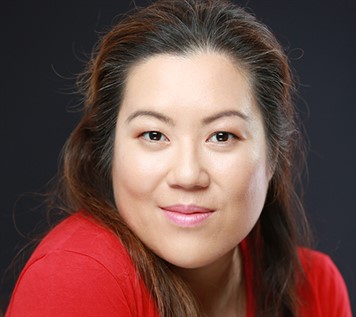 Tsu Shan Chambers
Filed in category:
Uncategorised