Read time:

1:30min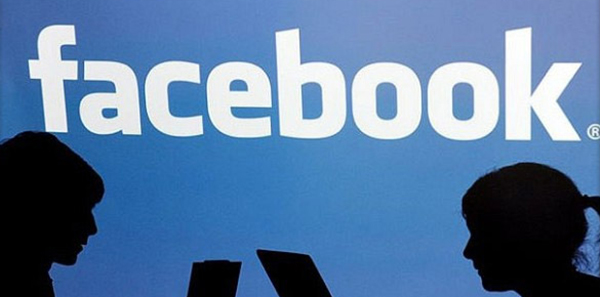 By Kathy Gough
Practice Manager, Claims, Avant
It's Monday morning. You arrive at work to find your optical dispenser in tears and your new optometrist wanting to make a formal complaint. It turns out the receptionist had posted a disparaging comment about her colleague on Facebook over the weekend.
One of the receptionist's Facebook friends knows the optometrist's mother and has been telling people about the comment, some of whom are patients of the practice. You now have a disciplinary issue with your receptionist and your new optometrist is threatening retaliation on social media.
Many people still see their social media profiles as part of their private, not professional, lives but the personal use of social media is having an increasing impact on the workplace. 'Private' conversations can easily become public and create drama in your practice.
As an employer
By managing the use of social media by your staff, you can limit the risks to your business, such as legal action against you for the conduct of your staff, or damage to your reputation or the reputation of your business.
The courts have found you have a right to manage the out-of-hours conduct of your employees on social media where there is a sufficient connection to the workplace. Your right to manage the out-of-hours conduct of your contracted optometrists will generally depend on the terms of their contract and your policies.
This area of law is complex; however, courts are increasingly accepting that social media use has a connection to the workplace, which means that a practice can take disciplinary action for the personal use of social media.
Make sure all staff members know what you expect of them in relation to their use of social media, and act promptly if a breach occurs.
As a health-care professional
It's tempting to respond to posts about yourself or the practice on social media but generally this is not advisable.
You need to be aware of your professional obligations relating to the use of social media. Also make sure you are aware of the policies that apply to you in the workplace.
Importance of policies
As in this Facebook example, behaviour may be covered by existing practice policies, codes of conduct or legislation.
Optometry practices should have written policies setting out what they expect from staff. These should include, as a minimum, policies about workplace health and safety, sexual harassment, bullying and discrimination, and the use of IT equipment. The policies should make it clear that they apply to the use of social media both at work and in circumstances where it may impact on work.
You may wish to have additional policies covering specific staff issues. Many practices now have a separate social media policy setting out expectations for personal and professional social media use. This includes requirements such as:
•             all comments related to the workplace must be accurate and not misleading
•             comments should not harm the business's reputation
•             comments should not infringe other policies or laws.
Your policies might also include how to deal with 'friend requests' on social media from patients. Such requests can blur the boundaries of the optometrist-patient relationship and generally, it is inappropriate to accept requests from people who are known to staff only through their association with the practice.
Enforce your policies
You should act quickly if there are any suspected breaches of your policies. Investigate all suspected breaches and take appropriate disciplinary action after considering the connection between the breach and the workplace, the employee's response and all relevant circumstances.
Key lessons
Many people don't understand the unintentional consequences of using social media. Having a policy and training staff about social media is the best way to avoid issues in the first place.
In our example, if the dispenser had been aware of the practice's expectations or the issues that can arise, she may never have posted to Facebook. The existence of a policy and training would also allow the practice to take disciplinary action, and raise the issue at the next practice meeting as a reminder to staff.
With thanks to: Sonya Black, special counsel for employment at Avant
Disclaimer: This publication is not comprehensive and does not constitute legal or medical advice. You should seek legal or other professional advice before relying on any content, and practice proper clinical decision making with regard to the individual circumstances. Persons implementing any recommendations contained in this publication must exercise their own independent skill or judgment or seek appropriate professional advice relevant to their own particular practice. Compliance with any recommendations will not in any way guarantee discharge of the duty of care owed to patients and others coming into contact with the health professional or practice. Avant is not responsible to you or anyone else for any loss suffered in connection with the use of this information. Information is only current at the date initially published. © Avant Mutual Group Limited 2015.
Filed in category:
Uncategorised