Read time:

1:30min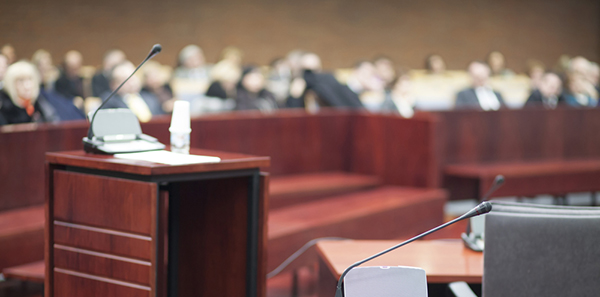 By Vinay Pandaram
Senior Claims Manager, Medico Legal Advisor
In an Australian first, the Australian Health Practitioner Regulation Agency (AHPRA) announced that it had successfully prosecuted an Australian health-care company for unlawful advertising.
On 3 October 2017, a men's health clinic was fined $127,500 in the Downing Centre Local Court in Sydney after it was found guilty of 17 charges related to unlawful advertising of regulated health services. 
The company had published full-page advertisements in various newspapers between February and August 2017. The clinic proclaimed in a Sydney Morning Herald article published in April 2017 that 'Australian men no longer have to suffer in silence with the symptoms of low testosterone' and that 'unlike other men's health solutions, this program is based on your blood test results and hormone levels to create tailor-made treatments for your body.'
The company was ultimately fined $7,500 on each charge, totalling $127,500. The company was also ordered to pay court costs of $3,000 including professional costs up to $3,000.
The conviction under Section 133 of the Health Practitioner Regulation National Law 2009 (National Law) is the first conviction of its kind against a health-care company in Australia arising from unlawful advertising.
The court's decision should be taken seriously by members of Optometry Australia and with a great deal of caution, as it is a clear sign of AHPRA's resolve to prosecute individual practitioners and corporations for unlawful advertising.
Advertising compliance
AHPRA's CEO Martin Fletcher welcomed the court's decision, saying: 'AHPRA and the National Boards will continue to take action against unlawful advertising in the best interests of all consumers of regulated health services.'
The salient aspects of the National Law as explained by AHPRA make it clear that 'if you are advertising a regulated health service, your advertising must not use testimonials or purported testimonials about the service or business.'
Advertising of health-care services is covered under the National Law. The definition of advertising under the National Law is very broad. It includes all forms of printed and electronic media that promote a health service and any public communication using television, radio, billboards, pictorial representations, mobile communications and other displays, internet and social media.
According to AHPRA, the aim of regulating advertising of health-care services is to protect the public from false or misleading claims and to help ensure people can make informed decisions about their health-care.
Regulations are also aimed at any communications that might offer inducements or encourage indiscriminate or unnecessary use of health services. Areas to watch in particular are patient testimonials; before and after photographs; discounts, prizes and similar incentives; and use of protected specialist titles.
Individual practitioners and companies are strongly encouraged to carefully review the information given by AHPRA as it provides examples of acceptable and unacceptable advertising.
Clinicians who promote their health services by way of advertising should keep in mind that AHPRA audits the quality and content of health practitioners' use of advertising. Significantly, AHPRA will prosecute individuals and corporations in breach of their advertising obligations. Practitioners who do not comply or repeatedly find themselves in breach of AHPRA's guidelines could also find themselves subject to disciplinary action through a complaint to the Health Care Complaints Commission.
The National Law should be carefully reviewed by members of Optometry Australia, given the importance of identifying as early as possible potential areas of vulnerability in relation to their advertising. AHPRA's Guidelines for Advertising Regulated Health Services will assist members who may not currently be complying with their obligations under the National Law.
Key tips for advertising
Review AHPRA's Guidelines for Advertising Regulated Health Services to understand your responsibilities.
Avoid using language or images which may mislead or cause a patient to have an unreasonable expectation of beneficial treatment.
Do not use testimonials or repost positive comments from other social media platforms.
Set your website and other social media platform settings so that users are unable to leave comments.
More information
If you require advice on your obligations around advertising in your practice, visit Avant's website.
Disclaimer: This article is not comprehensive and does not constitute legal advice. You should seek legal or other professional advice before relying on any content, and practise proper clinical decision-making with regard to the individual circumstances. Avant is not responsible to you or anyone else for any loss suffered in connection with the use of this information. Information is current only at the date initially published.

Filed in category:
Uncategorised