Read time:

1:30min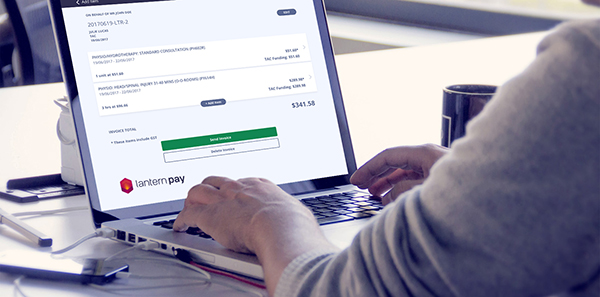 By Brian Arnell
Communications Advisor, Transport Accident Commission
Victoria's Transport Accident Commission (TAC) is preparing to launch a new payment system that will transform the way the state's health-care providers transact with the TAC.
Optometrists and other providers will soon be able to process TAC payments through LanternPay, a cloud-based payment solution. Providers can use LanternPay to instantly check if a patient is approved to receive a TAC service. They can create and submit a digital invoice in a few simple clicks and will know immediately if the payment is approved. Approved payments will arrive in the provider's bank account the next business day.
LanternPay removes the need to call the TAC to ask if a patient is eligible for services or to follow up on the status of payments. Invoicing the TAC will become a seamless digital transaction instead of a time-intensive, paper-based process.
The TAC's Head of Rapid Recovery, Bruce Crossett, says that with this new payment option, providers can be confident they will be paid quickly and efficiently when they treat TAC clients.
Providers can access LanternPay on their device of choice via the LanternPay website or app. The existing paper-based invoicing system will continue to be available.
There are no set-up, registration or monthly fees associated with using LanternPay, just a small transaction-based fee of 1.45 per cent, for example, a $1.45 plus GST fee on a $100 invoice. For most providers, this will deliver a significant efficiency gain and net cost savings compared to the current paper-based invoicing process and associated postage, printing and reconciliation costs.
The TAC says its partnership with LanternPay is one component of TAC 2020, a five-year strategy to reduce road trauma and provide world-leading care for people injured in road accidents.
Other changes in support of the strategy include a new app, myTAC, which allows TAC clients to easily interact with the TAC and self-manage parts of their claim. They can use myTAC to upload receipts for reimbursement, send a short message to claims staff and update bank and contact details.
Starting in early July, TAC clients can download the app at Apple iTunes and Google Play or access the myTAC web portal via the TAC homepage.
LanternPay will be live soon. In the meantime, providers can access the LanternPay website to learn how the digital solution can enable faster and more efficient payments.
Optometrists can visit lanternpay.com/tac for information and to register their interest.
Filed in category:
Uncategorised