Read time:

1:30min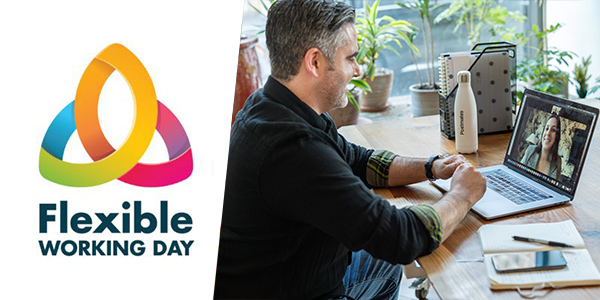 Photo on Unsplash from Linked In Sales Solutions
By Helen Carter
Journalist
Everyone benefits from flexible working arrangements and for Flexible Working Day today (June 2), we highlight our flexible workplace resources for members including a case series on three optometrists.
Optometry Victoria/South Australia members, Venotha Naidoo-Bhoola, Frances Ly and Katy Kalff featured in a case series when we launched our flexible working resources in 2019.
The three flexible workplace practice notes are guides that members had been asking us to develop to help them understand their obligations and rights in today's ever evolving workplace environment.
The trio told their stories of how flexible arrangements had benefitted them, their employers and patients and gave valuable tips.
Since then, the coronavirus pandemic has changed not only the world but flexible work practices for good with many learning how to work from home. Optometry practices too were affected and in Australia for part of 2020, practices closed doors for all but urgent cases during lockdown. Optometry telehealth appointments also rose during this period.
Veno works in Adelaide as a locum for various practices, in the industry and for volunteer organisations. She worked three days a week and said working part time had not had a negative effect on her career progression as she became a manager while working under a part-time arrangement.
Frances works as a full-time optometrist in a practice in a Melbourne shopping centre. She works Monday to Friday one week, with Friday off on the second week so she can work on Saturday.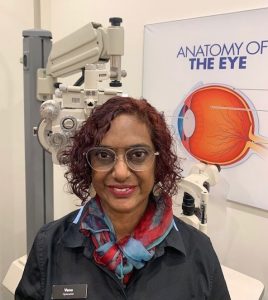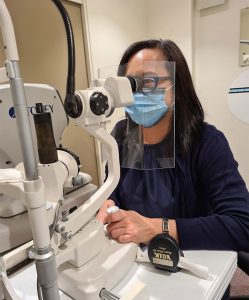 Venotha Naidoo-Bhoola, left, and Frances Ly feature in our case series
Katy has two young children and is working part-time so needs to juggle. She works across a few roles, as a visiting optometrist in nursing homes, a locum optometrist and at the Australian College of Optometry.
Flexible Working Day
Flexible Working Day is a day to celebrate and showcase the benefits of flexible work for people and organisations.
Workplace flexibility or 'work-life balance' is becoming an increasingly important requirement to attract and retain high-quality employees. Employers also have a legal obligation to consider flexible working arrangements if requested by staff members who meet specific criteria.
Multiple flexible work options can be considered including:
flexible patterns of work such as agreed days of work, start and finish times or job share possibilities;
flexible hours of work (how many agreed hours to be worked, flex-time, compressed weeks or job share);
flexible location of work (working remotely or working from home and flexible leave options such as parental leave, time-in-lieu or sabbaticals.)
Resources
Optometry Australia has compiled a range of resources to assist members which can be found on our workplace flexibility page.
They include: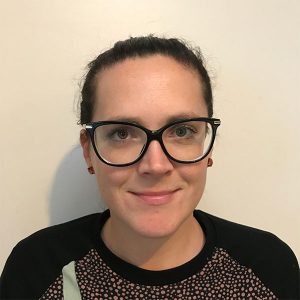 Katy Kalff featured in our case series
Also watch our flexible working for optometrists webcast on our Institute of Excellence and earn one CPD hour to consider how the growing community demand for improved flexible working arrangements will impact the optometry sector. The webcast will help you identify ways in which flexible working arrangements are mutually beneficial for employees and employers, and identify mechanisms to enable optometry practice owners and employees to adapt their business and employment models in an evolving professional industry.
Also read this article in mivision about how the pandemic inspired a new sensory direction for two Perth practices owned by Optometry Australia National President Darrell Baker and his wife Christine.
Triggered by the COVID-19 lockdowns, they transformed their optometry business into an 'Integrated Sensory Clinic' where optometry patients can access and be referred to allied health practitioners for paediatric, developmental, neurological, speech, auditory, vision therapy, and occupational therapy services.
Ms Baker said the concept was inspired by Optometry Australia's 2040 project, which foresees a future where optometrists work hand-in-hand with other health care providers in an integrated model.
They added to their optometry services with speech therapists, audiologists, and occupational therapists, and negotiated becoming an NDIS provider.
To attract the allied health professionals they wanted, they were flexible and Ms Baker said they were open to a mix of employment arrangements, with some working as employees and others preferring to be their own boss. The allied health team is working out of premises at BullCreek next to the existing optometry practice.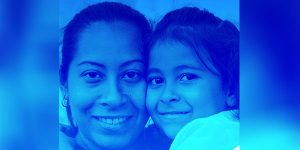 Filed in category:
Member resources
,
Workforce
,
Workplace
Tagged as:
Employment
,
Member services