Read time:

1:30min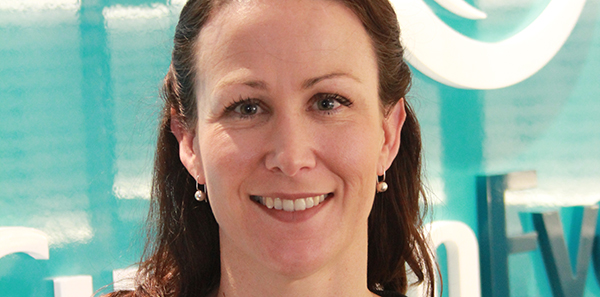 Heidi Hunter
______________________________
By Helen Carter
Journalist
Optometrist Heidi Hunter will reveal at WAVE how her practice has dramatically increased the number of referrals from GPs and other allied health professionals.
Mrs Hunter and her business partner, optometrist Dom Willson, own Custom Eyecare in Newcastle. Her presentation on working with GPs will outline how they have built relationships with health-care workers and grown their business.
'Dom did the hard work for 12 years, slowly developing relationships and building rapport and I joined four years ago,' she said. 'He says that only in the past five years or so have the benefits of this hard work come through.
'Our practice receives a heap of GP referrals and referrals from pharmacists, ophthalmologists and other health professionals.'
GP group involvement
Mrs Hunter says her best tip is to get involved with the local GP organisation.
'Dom put his hand up for the clinical advisory board of the now defunct Newcastle Medicare Local and got to know local GPs,' she said.
'We are also involved with the Hunter Postgraduate Medical Institute which is linked with the university and provides continuing education for GPs in our area. We are invited to meetings, get to know the GPs and have given eye talks at their education days and an annual conference which draws loads of GPs and medical specialists.'
Write reports to GPs
Another tip is to take the time to write reports to local GPs.
'Write to them for every diabetic dilation, every red eye, every RTA form, every significant change in vision, every early cataract, every ocular hypertension patient that requires careful monitoring, if a patient's vision has changed a fair bit, if they have an eye exam for a drivers test, if they fail the test, anything for the doctor to get to know your name,' Mrs Hunter said.
'Have your templates ready or get a dictaphone and transcribe your letters. Dom dictates a letter for most of his patients and we pay an external transcription service to type them and send them back to us for signing. I use a template which pulls my consultation notes across and I format it.
'We use a system called Medical Objects software that works like secure email and most GPs in our area are on it so it's easy to search for which GP you want. It sends the letter to their inbox and can be attached to their patient's file.
'We didn't expect our GP referrals to increase because we did this but they did. Find out which medical software is used by GPs in your area. Argus is popular too.' she said.
Introduction letters
Mrs Hunter and Mr Willson also sent letters to all GPs in the area introducing themselves and the services they offer patients. They explained that they were therapeutically qualified and what this meant in terms of what they could prescribe and how it could save the GPs' patients a visit to an ophthalmologist.
They included their photos and qualifications.
'In the letter we offered to visit their practices, meet them or do in-house training, and a few medical centres near us took up the offer. Some wanted us to run through case studies of patients likely to be comanaged,' she said.
'Short case studies over lunch worked well as GPs could pop in and listen while they ate.'
She says that once GPs get to know and trust you, they are more likely to refer patients with red eye to you first because it is quicker and less expensive than seeing an ophthalmologist, and they know that you would refer to an ophthalmologist if required.
When a GP sends her a patient, she writes back, let's them know which ophthalmologists she prefers for referrals, asks what they think and keeps them informed so they get to know her name and trust her.
WAVE
WAVE will be held on 13-14 August at the Rendezvous Hotel, Scarborough. Up to 46 CPD points including 31.5 therapeutic points are offered.
On 12 August, Optometry Western Australia Graduate Group will run CPD lecture presentations attracting eight CPD points including four therapeutic points.
Register for OWAGG lecture series
Filed in category:
Uncategorised