Read time:

1:30min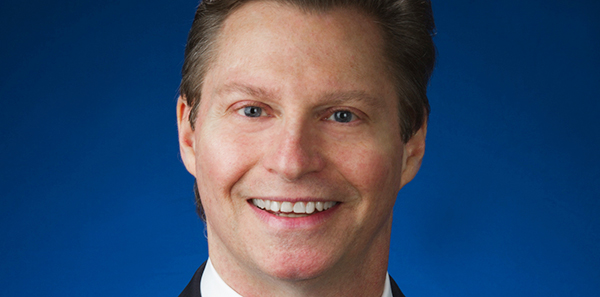 Joseph Sowka
______________________________
By Ashleigh McMillan
Journalist
Optometrists need to be wary of under-treating glaucoma patients, even if the intraocular pressure is less than 20 mmHg, according to US optometrist Dr Joseph Sowka.
Dr Sowka is a Professor of Optometry at Nova Southeastern University College of Optometry, where he serves as chief of the Advanced Care Center and director of the Glaucoma Service. He will be presenting three lectures at Tasmania's Lifestyle Congress next weekend.
Dr Sowka says optometrists need to ensure that the overall reduction of intraocular pressure (IOP) is significant, as patients who have a minimal overall reduction in their IOP could have poorer outcomes.
'Many optometrists and ophthalmologists worry about patients with very high IOP levels, often fearing that they may not be able to achieve adequate pressure reductions. These are exactly the patients that I like to have,' he said.
'Case in point is a 63-year-old man who presented with an initial IOP of 58 mmHg and advanced glaucoma with less than 10 degrees of visual field left. After a stepped regimen that ultimately consisted of four medications, his IOP was subsequently reduced to 14 mmHg and his visual field has been stable over the past three years.
'Troubling to me is the patient with a peak IOP in the low 20s and a minimal to moderate pressure reduction with topical medications. A patient with a starting IOP of 22 mmHg who is treated down to 18 mmHg is more worrisome to me than the patient who begins at 44 mmHg and is treated down to 22 mmHg.
'Indeed the first patient has a lower IOP (18 mmHg) than the second (22 mmHg), but an overall worse magnitude of IOP reduction (18 per cent compared to 50 per cent). These are patients that I worry are likely to experience a poor course of the disease,' he said.
Other obvious markers which may suggest a poorer outcome in glaucoma management include development of optic disc haemorrhages, developing glaucoma at a relatively young age, having advanced disease at the time of first diagnosis, and the presence of exfoliation or other secondary causes.
Embracing technology
Optometrists can now take the time that is needed to provide good glaucoma care because the diagnostic technologies involved in glaucoma management such as optical coherence tomography are now readily available, according to Dr Sowka.
'Glaucoma is really optometry's disease. Today, it is primarily therapeutic treatment, which is very effective and readily accessible to optometrists, as opposed to surgery. The diagnostic technology is no longer the purview of tertiary medical centres.
'The most ground-breaking development in glaucoma management was the development of prostaglandin analogs. This put a safe, very effective treatment into the hands of all clinicians and reduced the need for risky surgeries.
'OCT has enabled practitioners to gain insight into structural damage like never before, and optometrists have embraced this technology at least as well as ophthalmologists,' Dr Sowka said.
He warns that optometrists need to be aware of pitfalls of new glaucoma technology, with consistent care still being an important part of their clinical arsenal.
'There's a double-edged sword here and these devices have limitations. OCT machines are not Silicon Valley Rumpelstiltskins that allow one to put in straw and get out gold,' Dr Sowka said.
'When optometrists and ophthalmologists fail to recognise limitations in imaging technologies, misdiagnoses are made. Also concerning is an over-reliance on technology, which is leading to a reduced ability to use clinical judgement and acumen.
'Essentially, patients with glaucoma need continuous care from the same practitioner and time to discuss issues with their practitioner, and to have a practitioner who can take the time to mentally dissect findings and arrive at the best diagnosis and management for each patient.'
TLC 2017
TLC 2017 will be held at the Hotel Grand Chancellor in Hobart on 25-27 August. The education program incorporates 20 speakers, with the opportunity for registrants to gain 32.5 (21T) CPD points.
Dr Lori Vollmer, who is also from Nova Southeastern University in Florida, will speak on evidence-based nutrition prescribing in eye care, and will later lead attendees through anterior segment grand rounds.
Attendees will receive dinner and an exclusive tour through the Museum of Old and New Art on 26 August. 
The congress will be officially opened by Elise Archer, the Member for Denison in the Parliament of Tasmania.
Filed in category:
Uncategorised