Read time:

1:30min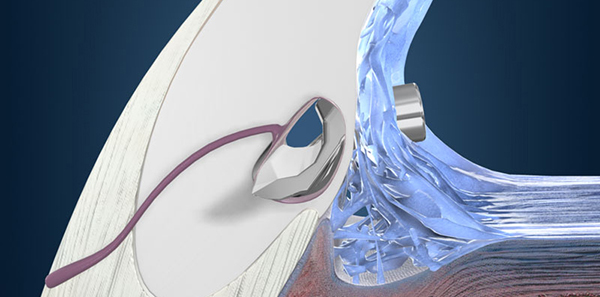 iStent
_______________________________
By Helen Carter
Journalist
Queensland ophthalmologist Dr Brendan Cronin says publicly funded access to some glaucoma stents may be lost following a government decision to limit access to an MBS item.
He said that patients receiving the iStent or Hydrus stent for glaucoma could previously access subsidised treatment under an MBS item for goniotomy but were about to lose this access.
'From May, patients will lose publicly funded access to MIGS (minimally invasive glaucoma surgery) devices including these stents, which will be a disaster,' he told Australian Optometry.
'There was a lot of lobbying from RANZCO and patients, saying that without this item, glaucoma patients would go blind, so submissions for two new MBS items to allow MIGS to continue to be Medicare funded are before the Australian Government's Medical Services Advisory Committee.
'We hope the Health Minister will fast-track the items so people won't be without the stents.'
Dr Cronin said MBS item 42758 (goniotomy) was traditionally used for children with congenital glaucoma and only about 20 procedures were performed each year. When new stents were developed for adults with glaucoma and adults started having them implanted, there was a large increase in the use of this item number, which led to a review and the proposed changes to try to reduce costs.
He said ophthalmologists nationwide were implanting the stents.
The Royal Australian and New Zealand College of Ophthalmologists said that as a result, a limitation to be placed on MBS item 42758 from 1 May meant that glaucoma stents could not be billed for MBS rebate using this item. The item is for the treatment of primary congenital glaucoma, excluding MIGS devices.
'This change came about despite repeated advocacy efforts by the RANZCO Medicare Advisory Committee and the Australia and New Zealand Glaucoma Society to explain the impact of this change to the Department of Health,' RANZCO stated on its website.
Dr Cronin said that after this lobbying, the department realised the item numbers were needed and as a result, an application was made to the Medical Services Advisory Committee (MSAC) for a new MBS item for micro-bypass stenting for open-angle glaucoma in trabecular meshwork. A trabecular micro-bypass stent is a micro-invasive glaucoma surgery device for mild to moderate primary open-angle glaucoma.
An application for a second MBS item was also made for micro-bypass stenting for open-angle glaucoma external to Schlemm's canal.
The Medical Services Advisory Committee's PICO (Population, Intervention, Comparator and Outcome) Advisory Sub-Committee meeting on 12 April considered the two applications.
A spokeswoman for the Federal Department of Health could not reveal if the new MBS items were recommended at the meeting. She said outcomes of the meeting would be provided in confidence to the applicant for review and confirmation to be considered at further stages of the evaluation, and a final decision by MSAC could be in late 2017.
'The process ensures that the device/service, should it be recommended by MSAC and implemented by government, is an appropriate, accurate, effective, safe and targeted service that is of benefit to Australians at an appropriate price,' she said.
'If MSAC recommends public funding for the service, the actual MBS listing date is a matter for government, subject to financial and legislative approval.'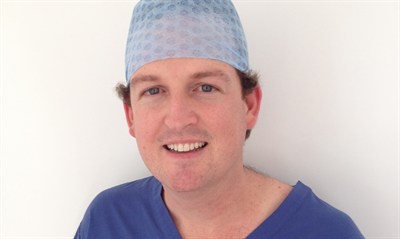 Ophthalmologist Dr Brendan Cronin
Huge success
Three years ago, Optometry Australia reported on Dr Cronin performing iStent implantations. The iStent is a micro-stent for patients with mild to moderate open-angle glaucoma undergoing cataract surgery.
'These devices are amazing and are saving people's sight. Many people with glaucoma are on at least two eye-drops so having this device implanted saves the government at least $100 per month per patient in glaucoma medication,' he said.
The iStent is implanted at the time of cataract surgery and is the most widely used in Australia. The Hydrus can be implanted in conjunction with cataract surgery or as an isolated procedure in people with glaucoma not needing cataract surgery but is limited to a handful of ophthalmologists in Australia. While it is an approved device, it has not yet been released commercially.
The first application for micro-bypass stenting for open-angle glaucoma states that the [iStent or Hydrus] device improves aqueous outflow through the natural physiologic pathway, the trabecular meshwork, thereby lowering intraocular pressure and dependence on pressure-lowering topical medication.
'The procedure is generally performed as a day-stay procedure in an ophthalmology surgical setting, as a stand-alone treatment or in conjunction with cataract surgery,' the application states.
The second application for micro-bypass stenting for open-angle glaucoma external to Schlemm's canal states: 'Micro-stent implantation involves a minimally invasive glaucoma surgery (MIGS) device, and is an ab interno, bleb-less, conjunctiva-sparing procedure. The device improves aqueous outflow through the natural physiologic uveoscleral outflow pathway, thereby lowering IOP and dependence on pressure-lowering topical medication. 'The procedure is generally performed as a day surgery procedure in an ophthalmology surgical setting, in conjunction with cataract surgery or as a stand-alone treatment.'
Filed in category:
Uncategorised