Read time:

1:30min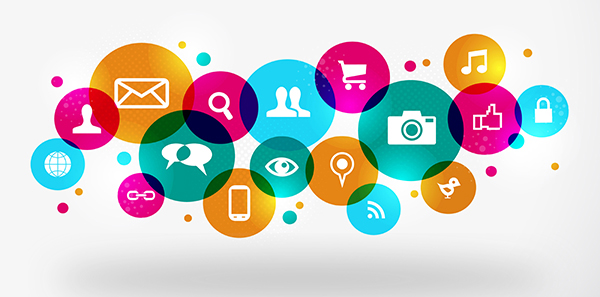 By Kirsty Machon
Journalist
Optometrists are taking to social media to promote their practices in a competitive business market. In 2014, the Optometry Australia membership survey revealed that 35 per cent of optometrists across Australia were using social media in their practice marketing strategy.
A well-managed social media approach as simple as a Facebook page can be cost-effective, easily controlled and highly visible. It can make it easy for patients to find you and know which services you provide, and help get out a range of health messages as well as more commercial information. Many optometrists still wonder: how?
Your patients and potential patients are already using social media.
Optometrists around Australia use social media sites to promote health messages, make a splash of practice renovations, introduce new staff or let patients know about new equipment. Strategies include posting general interest news themed to high-profile or current events. These might cover sunglass fashions for Melbourne Cup Day or awareness weeks for conditions like macular degeneration and diabetes, or encourage patients to join health promotion efforts like the popular Movember and World Sight Day.
The posts can be shared by patients among their friends or may spark local media interest, which will increase your profile in your community.
Facebook is the site principally used by 89 per cent of the Optometry Australia members who market via social media. Those in their 20s followed by those in their 50s were the highest user groups by age, according to the 2014 Optometry Australia member survey.
Helena Athans, a social media consultant with the National Australia bank, works with a wide range of clients including many health professionals, and says that a social media strategy boils down to one thing: engagement.
"It's an opportunity to be seen in the community, and recognised as an expert," she says.
When starting out, she recommends Facebook as the easiest platform, with a reach of 14 million Australians (Twitter has three million). She says a simple way to manage your page and keep it fresh is simply to post something three days of the week. Content might include a health-related story, something related to the retail side of your practice.
"Try #Throwback Thursday," she says, "where each Thursday you post something from the past, such as a picture of the equipment that optometrists used to use."
A social media account where you discuss or promote your activities as a health professional is considered advertising by regulators. Therefore, you need to conform to the national Advertising Guidelines for health professionals.
Don't brag
It is an offence to make claims about the quality of the clinical services you provide, or your skills as an optometrist, or compare your performance to others, by claiming you are 'the best', 'better' or using similar qualitative terms.
Don't let others brag about you
While the point of social media is to have followers, friends and likes, be aware of the prohibitions around using testimonials on your website in relation to your clinical services. This means you need to be vigilant with your account, reviewing and deleting comments where patients may describe or assess the quality of your clinical care, even if in glowing terms.
You can crow about the front of the shop
This doesn't apply to any other non-clinical aspects of your business. When it comes to your 'awesome range' of frames, or your 'super friendly and helpful' dispensing staff, your patients can fire away with all the superlatives they like.
Deal with dissatisfaction
Your patients may choose to use your social media page to proffer negative feedback. You should feel no obligation to do anything other than delete material that is abusive or inappropriate. You can 'block' repeat offenders or serial pests. Let your patients know that they need to be moderate in their posts, which gives you an 'out' to delete posts that don't respect the rules. However, if a patient uses social media to make a genuine but negative comment about your service, your practice or a product, you should respond as soon as you can, says Ms Athans. Contact the patient directly and let them know that you have noted the issue or concern, and anything you may be doing to fix it.
Surprises
From time to time, social media may throw up unexpected scenarios, such as patients who may continually post in an annoying way. You don't necessarily want their input but you might need to weigh it against their value as a returning patient.
There are some more sobering tales. Australian Doctor recently reported on a medical practitioner repeatedly contacted via their LinkedIn professional profile by a lonely patient asking them out on a date.
Basically …
As a social media user, all of your obligations as a health professional in a visible and public domain apply. Privacy laws need to be respected. Never post patient clinical pictures, even de-identified, without the patient's permission, even if your post is protected by the highest levels of privacy settings on a personal site.
If you do have a personal site, make sure it is kept strictly quarantined from your practice site, and avoid accepting patients as personal friends or followers.
One more tip well worth taking on board: make sure you post regularly to maintain interest, with a variety of content relevant to your patient demographic and community. You don't want to be caught out like a US optometrist who, more than 18 months after the product had been discontinued, was inviting patients to 'come in today' to be fitted with Google Glass.
Filed in category:
Uncategorised