Read time:

1:30min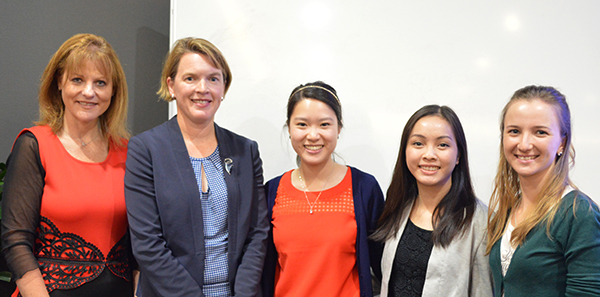 (L-R) Luxottica's director of eyecare and community Robyn Weinberg, Genevieve Quilty and graduates Anna Go, Sarah Danh and Cimonette Du Toit
______________________________
By Ashleigh McMillan
Journalist
The 56 optometry graduates who are joining Luxottica this year have been given information and advice to assist them to settle into employment, in a three-day induction program.
They received two days of presentations on 1-2 February from industry professionals, including a talk from Optometry Australia's CEO Genevieve Quilty. The graduates then spent a third day at a OneSight clinic at Dandenong North Primary School.
OPSM professional services manager Peter Murphy said the induction program had been designed so that new graduates would feel well-equipped to begin their employment at the company.
'Their career and their personal development are very important to us, and we will do everything we can to make sure they are set off on the right foot for an excellent start to a brilliant career with us,' Mr Murphy said.
The yearly event brings together new optometrists from across Australia and New Zealand who will soon begin working at OPSM and Laubman & Pank.
Topics covered during the induction included Medicare billing, record-keeping and how the company runs as a business. There was a presentation about Luxottica's global charity, OneSight.
QUT graduate Sarah Danh said the induction program had reassured her about her employment at OPSM in Melbourne.
'Before it was quite daunting, all the myths about working with Luxottica and how scary it can be with KPIs,' Miss Danh said. 'Now I think we all feel a lot more comfortable getting into the workforce, knowing that there's not as much pressure on us.'
Mr Murphy said OPSM was excited about welcoming the new optometrists, whom he said were the lifeblood of the profession.
'We are very impressed with all of them in terms of their passion for optometry, their people skills, and their desire to help people have the best possible vision,' he said.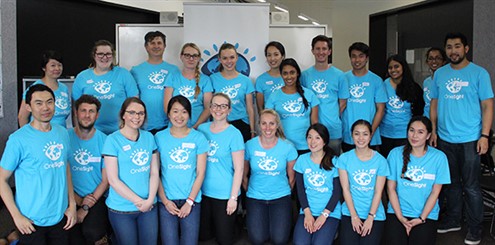 New graduates and Luxottica employees at the North Dandenong Primary School OneSight clinic
Filed in category:
Uncategorised