Read time:

1:30min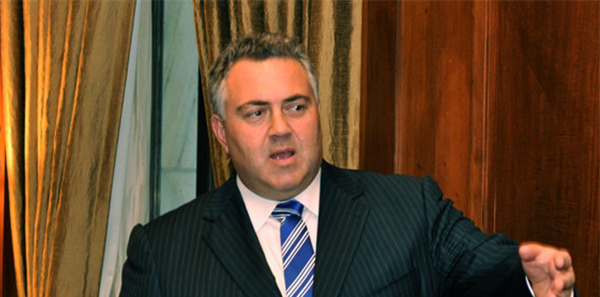 Federal Treasurer Joe Hockey
______________________________
Focus will fall sharply on the future of the Medicare Benefits Schedule when Federal Treasurer Joe Hockey hands down the 2014-2015 Federal Budget on 13 May.
Optometrists Association is preparing for various budget scenarios that could affect allied health, especially the future of the MBS and the freezing of indexation.
National policy manager Skye Cappuccio says the association's pre-budget submission addresses one key issue: recommending the removal of the MBS fee cap.
'We see a need for fair remuneration to support sustainable practice and easier patient access, all of which correlates with our concern about mooted Medicare changes,' Ms Cappuccio said.
In the lead up to the budget, the association has been communicating with decision-makers to help ensure that any changes to the health budget don't adversely impact optometry.
The association has prepared responses to possible changes that might be made to Medicare funding, to ensure the association can clearly articulate to decision-makers and stakeholders its position from the moment the budget is handed down.
CEO Genevieve Quilty will attend the Federal Budget health sector lock-up in Canberra.
The association's pre-budget submission outlined the changing landscape of optometry and the challenges of meeting the growing eye health and vision care needs of the Australian community generally, and ageing population specifically.
Highlighting out-dated and unwarranted 'red tape' as a threat to sustainability, the association pressed the message that now is the time for government to act.
The association's recommended low-cost, low-risk strategy to remove the MBS fee cap to support optometrists to provide evidence-based care has been presented in talks with both governing and opposition political parties.
Australian Greens Senator Dr Richard Di Natale has proposed a Senate committee inquiry to investigate out-of-pocket health expenditure and the sustainability of universal health care in Australia. The inquiry is expected to report by 16 July.
With health care costs a central issue in the Federal Budget, Consumers Health Forum CEO Adam Stankevicius said that the inquiry would provide real world evidence to challenge the theorists arguing for more co-payments to balance the budget.
Dr Di Natale, a former GP and chairman of the Senate Inquiry into the Commission of Audit, has announced that the Greens will block in the Senate any attempt to diminish Medicare.
Filed in category:
Uncategorised