Read time:

1:30min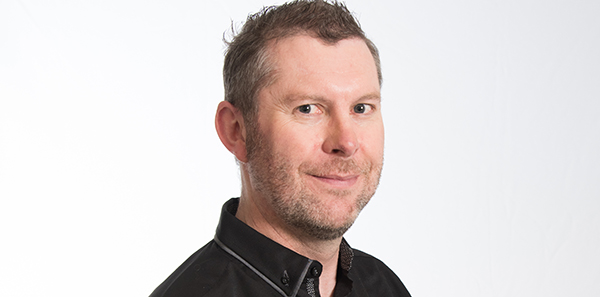 Andrew Hogan
______________________________
By Rhiannon Riches
Assistant Editor
Andrew Hogan has been elected president of Optometry Australia today, following Kate Gifford's completion of two one-year terms in the role.
Mr Hogan is an optometrist and broadcaster in Hobart, and a former president of Optometry Tasmania. He has served as a national director on the board of Optometry Australia for a total of six years, having been appointed from 2007 to 2011, and again in 2014.
He graduated from the University of Melbourne in 1993 and worked for more than two decades for Optomeyes in Tasmania, becoming a director of that company. He is now employed by Optomeyes Holdings, which owns eight OPSM franchises in Tasmania.
He has been a vision consultant with the Tasmanian Institute of Sport, and Cricket Australia, and has served on the board of Guide Dogs Tasmania since 2014.
Mr Hogan is the host of the award winning ABC digital radio program Nerdzilla. He has a special interest in social media, and cross-platform and cloud technology, and their business and lifestyle applications.
He is a former Tasmanian Football League grand final goal umpire, and has worked for ABC Grandstand, covering football for ABC radio in Tasmania.
Motivation
Mr Hogan says his motivation to stand for president is the same motivation that has seen him hold various positions with the organisation virtually since he graduated from university.
'There is so much more to our profession than sitting in a room testing eyes. It's the same reason I work with the Tasmanian cricket team and did optometry talk-back to over 10 years on ABC radio. Optometry can take you to so many places and involve doing so many different things. I see optometry politics and the work of the organisation as just another aspect of the profession,' Mr Hogan told Australian Optometry.
'It's something that I feel comfortable doing. I like talking to people and I like thinking about the issues involving optometry. When you are exposed to the work that goes on in the background to improve the profession and protect our members' interests, it is difficult not to be inspired.
'Optometry can seem very divided and compartmentalised, with corporate practice, franchises, solo practitioners and so many other modes of practice, and different models are probably coming in the future. In the consulting room, we are all basically doing the same thing: looking after patients, solving their issues and making their lives better. More things bring us together than separate us.
'I want to continue to make the organisation relevant to both optometrists and the public. I would like Optometry Australia to be the name that people think of when they think of the eye-care industry. I want politicians and people in authority to consider the organisation their first point of contact. I want the media to seek us to speak for the entire sector.
'I want to broaden our relationships with related organisations, including ophthalmology, optical dispensing, industry suppliers and so on. We are all in this together and there are very few decisions or actions that benefit one group at the expense of another,' Mr Hogan said.
Role models
In his first job as an optometrist Mr Hogan was employed by John Rees, who was national president of the then Australian Optometrical Association in 1986, and whose business partner Ian Bourchier was Tasmanian state president and then a national director. Mr Hogan says putting your hand up to work for the association was something they encouraged.
'My favourite quote is "Fate rarely calls upon us at a moment of our choosing". I was given the chance to report on local football for ABC Grandstand in Tasmania. This was my gateway to broadcasting. Before that, my only experience on the radio was doing optometry talkback on ABC Tasmania's morning show. This eventually led to the opportunity to pitch the idea for Nerdzilla.
'One thing leads to another. It gave me significant experience in video broadcasting and working in television. Then a thing called YouTube happened, and those skills became important. Holding various roles with the organisation has made me a better optometrist, but also a better person.
'Ultimately what I hope to achieve is to leave the profession in better shape than when I got here. Optometry is remarkable in that it continues to evolve and change in a way that many professions do not. That doesn't happen by itself; it is because we have people who are dedicated to pushing the boundaries and moving forward,' Mr Hogan said.
New board director
Professor Allison McKendrick has resigned as a national director on the board of Optometry Australia after six years of service.
Kylie Harris, the outgoing president of Optometry Victoria, has replaced Professor McKendrick as Optometry Victoria's appointee to the national board.
CEO recruitment
Optometry Australia is searching for a new CEO following the resignation of Genevieve Quilty, which was announced on 23 November.
Ms Quilty will depart the organisation in mid-February 2017.
READ MORE: Optometry Australia to search for a new CEO 
New office location
Optometry Australia national office will be relocating from Carlton to South Melbourne in February 2017.
The organisation will be leasing office space located on the first floor at 201 Clarendon Street, a modern two-level retail and office building on the corner of Clarendon and York streets.
READ MORE: National office announces new location
Filed in category:
Uncategorised