Read time:

1:30min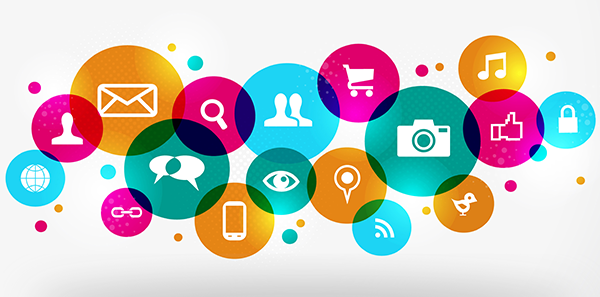 Brian Giesen, director of digital strategy at Ogilvy Public Relations, uses the analogy of a 'social phone' to stress the importance of dealing with online complaints.
'My peers like to compare online customer feedback to a telephone,' he said. 'When the phone rings, you answer it. The same is true with the social phone. In other words, when people leave feedback for you online, it's critical to answer it in a timely and appropriate manner.'
When a potential patient searches for your business online, chances are that any good or bad feedback is going to show up. 'To leave a good impression, ensure that people see your response if by chance they stumble on that same complaint in the future,' Giesen said.
Have a plan
You have got your social media pages set up, you have built some 'likes', sent out some tweets and you are feeling pretty confident. Do you and your staff have a plan in place for negative comments? Whose responsibility is it to deal with them? How should they respond?
Giesen says that often, social media crises come out of left field, so businesses need to be prepared.
'It could start from a simple customer complaint posted to an obscure message board that snowballs, or from something completely unexpected,' he said. 'The only way to really prepare is to have a rock solid social media response plan in place before the crisis hits.'
All members of staff who have access to the practice's social media pages should be briefed on what should and should not be written. Use the flow chart (below) to 'triage' each case.
Take the complaint offline
The last thing you want is for a heated discussion to take place on your business page for the whole world to see. You want a calm and quick resolution. If you cannot resolve the problem with one comment, or it is of a personal nature, take it off-line.
Example
Response: We are sorry to read that you are not happy. Please give us a call on (phone number) so we can discuss this with you further.
Turn negative into positive
Receiving your first negative online comment can be daunting. Unlike comments you receive within your practice, online comments are essentially a permanent mark on your record. It is important to remember that how you deal with the comment will have more impact than the comment itself.
When it comes to crafting a response, there are three things that matter, Giesen says.
'First, grow a thick skin. Don't be personally offended by the complaint and allow yourself to be pulled into arguing with the patient or refuting their concerns,' he said. 'In other words, keep your cool. Second, speed matters. The general expectation today is that a response to an online complaint will come in fairly short order, within 24-48 hours.'
Third, Giesen says avoid the cookie-cutter approach. 'If you're getting buffeted with similar complaints on the same issue, don't use the same response repeatedly.'
Example
Patient: I was very unhappy about the length of time I had to wait to be seen last week.
Response: Hi X, we are sorry to read that you had to wait so long. We pride ourselves on great service but occasionally things beyond our control mean patients may have to wait. We hope you will come by again soon. —John, practice manager.
By acknowledging the problem, it can usually be rectified quickly and effectively, while ending the complaint on a positive note.
Take action
No comment, good or bad, online or offline, should be ignored but any comments you do make should add value to your online presence. If someone has gone to the effort of leaving nice feedback, then a deafening silence from you can appear rude. A simple acknowledgment from the business will add value to your page and reflect well.
Small to medium-sized businesses, like optometric practices, are in the great position of being able to interact more with their 'fans' than large businesses that may receive hundreds or thousands of comments a day.
'You should always acknowledge positive feedback, as well as dealing with the bad,' Giesen said. 'Sometimes simply "liking" a positive comment that someone has left on your Facebook page can generate a lot of goodwill with whoever left the comment and with all of your other fans who might be reading the comment thread.'
Example
Response: Thanks for your comment. Great to hear from our happy patients.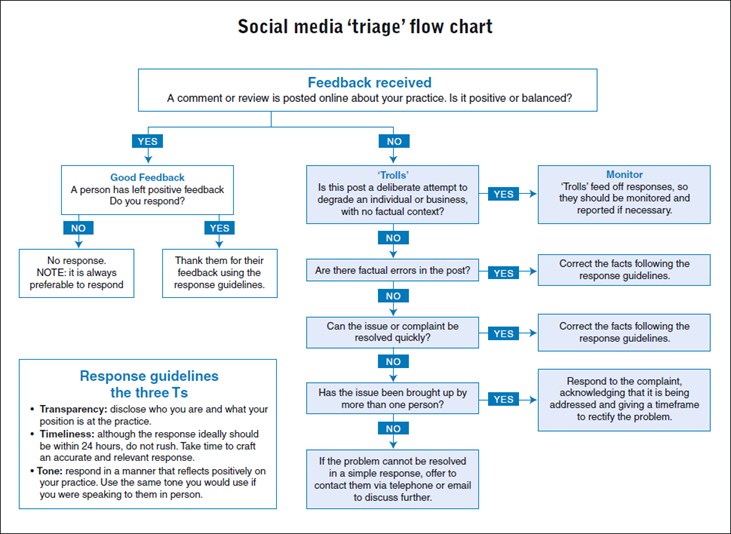 Quick action salvages LG's reputation after a product recall
A few years ago, we helped LG Australia with a product recall, using social media to get the word out online to customers, letting them know about the recall and which models were affected.
We created a blog that contained press releases and media information, video and infographics that showed where to find the serial numbers for the models that were affected and live feeds from a Twitter account. We scripted a series of tweets over the first 24 hours that were designed to let customers know what was happening.
As a result, there was not a lot of negative comment about the recall and some who were usually detractors said '+1 to LG' for using social media so aggressively to get helpful information out to customers.
— Brian Giesen, Social@Ogilvy
This article was first published in Practice, November 2012.
Filed in category:
Uncategorised