Read time:

1:30min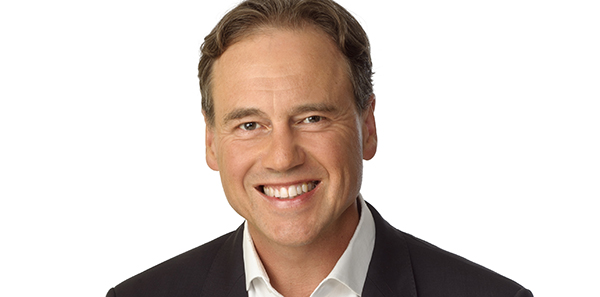 Greg Hunt
______________________________
By Ashleigh McMillan
Journalist
Greg Hunt has been announced as Minister for Health and Minister for Sport today.
Mr Hunt is the former Minister for Industry, Innovation and Science and represents the Division of Flinders in Victoria. He will be sworn as Health Minister by the Governor General in Canberra next Tuesday.
In the reshuffle, Ken Wyatt has been appointed the Minister for Aged Care and Minister for Indigenous Health, but will not be promoted to Cabinet. Mr Wyatt had been Assistant Minister for Health and Aged Care since September 2015.
Optometry Australia president Andrew Hogan congratulated Mr Hunt on his appointment.
'Optometry Australia has traditionally had excellent working relations with the federal health minister,' he said. 'We look forward to working closely with Mr Hunt on initiatives to improve health outcomes for our patients supported by a sustainable optometry profession.'
Mr Hogan said Optometry Australia would expect to brief the new minister on optometry's role in primary eye care, to discuss the pending review of optometry on the MBS, and to inform the minister about currently successful initiatives for which Optometry Australia would like to secure continued Australian Government support, including the Visiting Optometrists Scheme.
'Optometry Australia met with Mr Wyatt last year to discuss the important outreach provided through the Visiting Optometrists Scheme, and we welcome him in his new role as Minister for Aged Care and Minister for Indigenous Health,' Mr Hogan said.
In a press conference, Prime Minister Malcolm Turnbull said the changes would strengthen his ministry, by including experience and new talent.
'During [Mr Hunt's] time as the Environment Minister, he demonstrated his ability to grapple with extremely complex policy issues and engage a very diverse range of stakeholders and interest groups including state and territory governments. He is ideally suited to take on the critically important frontline portfolio of Health and Sport,' Mr Turnbull said.
Dan Tehan remains as the Minister for Veterans' Affairs.
Member for Farrer Sussan Ley resigned as Health Minister on 13 January, amid an investigation into taxpayer-funded travel. Senator Arthur Sinodinos was appointed Acting Minister for Health and Aged Care, and Minister for Sport when Ms Ley initially stepped aside from Cabinet.
Filed in category:
Uncategorised