Read time:

1:30min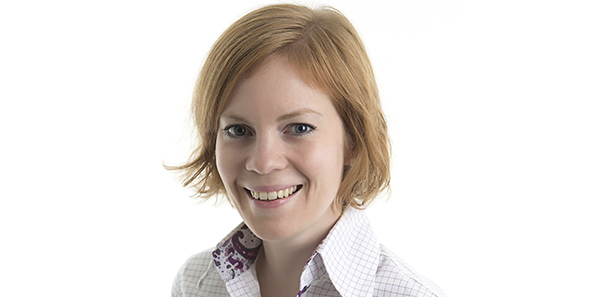 Kate Gifford
______________________________
By Rhiannon Riches
Assistant Editor
Past president of Optometry Australia, Kate Gifford, has received the inaugural British Contact Lens Association (BCLA) President's Award for Contact Lens Excellence.
The award was announced at the BCLA Awards Ceremony in Liverpool on 10 June. Ms Gifford did not attend in person but filmed an acceptance speech that was shown on the night.
The immediate past president of the BCLA, Brian Tompkins, who handed over to new president Keith Tempany at the awards ceremony, said the President's Award for Contact Lens Excellence was one of three new awards established this year as a tribute to contact lens excellence in general. 
'Part of our mission statement is to promote this excellence. This was our CEO Cheryl Donnelly's idea, and it's a great one too,' Mr Tompkins said.
'Kate is without doubt the global face of myopia control. Her initiatives in starting the Facebook groups and discussion forums as well as all her academic prowess make her stand out as a leader in the field. Add to that her practice focus and speaking topics and you have the basis for her Queen of Myopia Control title,' he said.  
'She is a deserved winner. I informed her of the award a few days earlier to enable her to make a short video as it was not technologically possible to do a live streaming at the event.'
Recognition
The award recognised Ms Gifford as a clinician at the forefront of evidence based practice, achieving Fellowships of the BCLA, International Association of Contact Lens Educators, Cornea and Contact Lens Society of Australia, and the American Academy of Optometry.
As a peer educator, Ms Gifford has presented more than 80 lectures at conferences across Australia, the UK, Europe, Asia and the USA, on topics of myopia control, contact lenses and paediatrics.
She co-founded MyopiaProfile.com with Dr Paul Gifford to help practitioners manage their young myopic patients. The website includes a downloadable communication tool, a blog with guest authors, clinical guides and videos. Ms Gifford has also established MyKidsVision.org to help communicate the myopia message to the public.
The BCLA's inaugural award celebrates Ms Gifford as a professional leader and influencer. She served as national president of Optometry Australia in 2014-2016, and has served in leadership positions in two Australian contact lens societies, and the American Academy of Optometry International Fellowship Admissions committee.
Ms Gifford founded the Myopia Profile Facebook group for practitioner communication on myopia management. More than 1,300 members from more than a dozen countries joined in a matter of months.
As a clinical researcher, Ms Gifford has 38 peer-reviewed and professional publications, and is nearing completion of a PhD on contact lens optics, accommodation and myopia, undertaken part-time while in clinical practice. Ms Gifford is translating into practice this research and that of others via her digital peer education footprint on Myopia Profile website and Facebook group.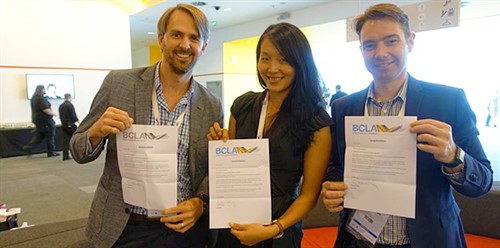 New Australian BCLA Fellows (L-R) Stephen Vincent, Jessica Chi and David Stephensen
New Fellows
Three Australian optometrists were inducted as Fellows of the BCLA at the Awards Ceremony.
Melbourne-based Jessica Chi, and David Stephensen and Stephen Vincent, both Brisbane-based, were each awarded Fellowship but only Jessica attended the ceremony in Liverpool.
The new inductees now take the total of Australian BCLA Fellows to 18.
Filed in category:
Uncategorised