Read time:

1:30min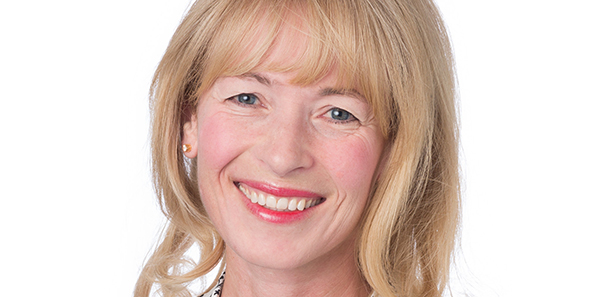 Associate Professor Sharon Bentley
______________________________
By Helen Carter
Journalist
The Optometry Australia Low Vision Working Group has devised a list of items which it suggests optometrists should have to ensure appropriate assessment and management of low vision patients.
The Low Vision Essentials Kit is a recommended list of items that practitioners can source and assemble themselves. It includes equipment recommended for testing, devices, and a list of suppliers and their websites for the various items.
The convenor of the Low Vision Working Group is Associate Professor Sharon Bentley, director of clinical services at the Australian College of Optometry. She said the group developed the list to encourage more optometrists to be interested in and help get them started in providing low vision services.
'Very few optometrists work in this area,' Professor Bentley said. 'More can be done in private practice to help patients with low vision. We developed the kit to help optometrists help people with slight to moderate vision loss.
'There is a lot optometrists can do in their practices for these patients, including demonstrating and prescribing equipment and devices that can help them, such as simple optical magnifiers and electronic magnifiers.
'The kit is also about managing the condition and helping people to make the best use of the vision they do have.'
Professor Bentley said it was predicted that more people would need low vision services in the future because of the ageing population.
'Optometrists can help these patients by demonstrating and prescribing magnifiers, as well as providing advice on lighting, contrast and computer accessibility features, and for young people this can help with their education and work,' she said.
'Of course, patients needing more complex low vision supports should also be referred to low vision organisations that can help such as Vision Australia, Guide Dogs, Royal Society for the Blind and VisAbility. Here, people with more severe vision loss can receive orientation and mobility training, assistance with daily living tasks and high tech devices.'
The Low Vision Working Group comprises 21 optometrists from all states who work with organisations or in private practice. One of its main aims is to help develop resources to stimulate and support optometrists to work in this area of practice.
The Low Vision Essentials Kit list is available on the Optometry Australia website under the heading Low Vision Essentials.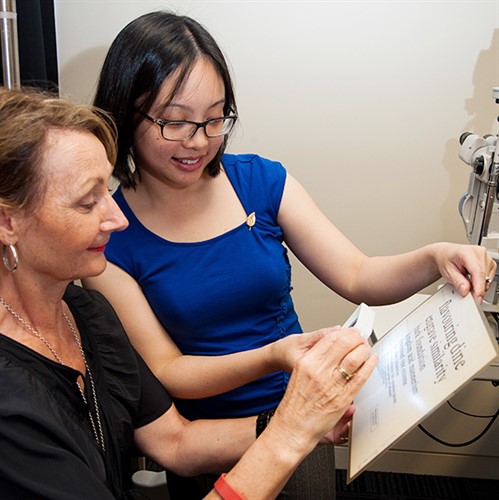 Mae Chong (R), a member of the Low Vision Working Group, demonstrates the use of a magnifier in the ACO Carlton Low Vision Clinic
Filed in category:
Uncategorised