Read time:

1:30min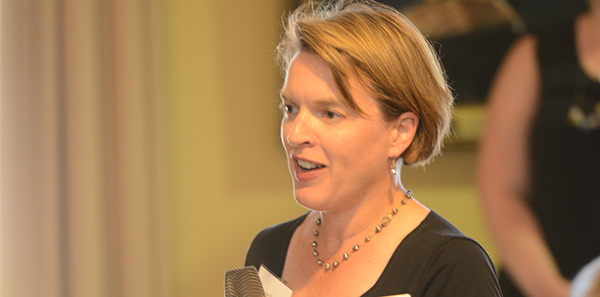 CEO Genevieve Quilty asks a question at the summit      Photo: Vision 2020 Australia

______________________________
By Ashleigh McMillan
Journalist
Vision 2020 held its first summit for 2016 between its member organisations and representatives of the major political parties, in Melbourne on 15 and 16 February.
The summit meetings were created as a platform for the 46 Vision 2020 member organisations to connect with the parliamentarians leading up to the 2016 Federal Election.
Australian Greens leader Senator Richard DiNatale took questions from the eye-care sector on Monday.
Australian Labor Party (ALP) had three representatives present for the Tuesday summit. The Shadow Assistant Minister for Health, Stephen Jones; the Shadow Minister for Indigenous Affairs and for Ageing, Shayne Neumann; and MP Matt Thistlethwaite attended.
Optometry Australia CEO Genevieve Quilty said both the ALP and the Greens acknowledged the importance of preventative eye health care and sustainable investments to the sector.
'We highlighted the fact that there had been no attention to increasing funding for prevention, particularly awareness campaigns, which is a plank of the Vision 2020 and is something that our members are passionate about,' she said.
An event with the Coalition will be held in Sydney on 11 March. No speakers have been confirmed due to the Cabinet reshuffle.
Prior to the summit, Vision 2020 launched Towards 2020: A shared vision of working in partnership for eye health and vision care. The policy platform sets out 15 recommendations including measures to close the gap and build a sustainable future for the eye-care sector.
Vision 2020 is calling for a federal government investment of $68.8 million over four years to introduce a national eye health promotion program, targeting those most at risk.
Optometry Australia policy team members will be meeting with Health Minister Sussan Ley's office next week to put forward our Federal Budget submission.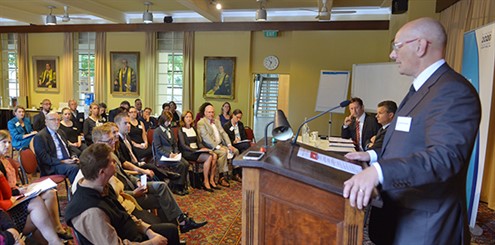 MP Shayne Neumann addresses members of Vision 2020 at the summit     Photo: Vision 2020 Australia

Filed in category:
Uncategorised