Read time:

1:30min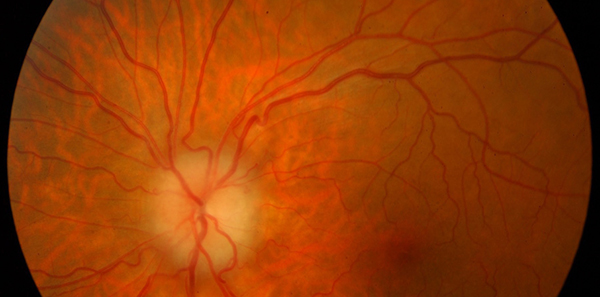 Papilloedema   
Image: Medical Photographic Imaging Centre, The Royal Victorian Eye and Ear Hospital
By Helen Carter
Journalist
The Court of Appeal in London has overturned a conviction of gross negligence manslaughter against UK optometrist Honey Rose whose patient died after Ms Rose failed to detect papilloedema.
Media reports including The Daily Mail and The Guardian stated that three judges had allowed her appeal on 31 July.
The judges said their decision did not condone the negligence that the original jury must have found to have been established at a high level in relation to the way Ms Rose examined the boy and failed to identify the defect which led to his death.  
Their ruling stated the 'serious breach of duty was a matter for her regulator and did not constitute the crime of gross negligence manslaughter.'
Ms Rose is facing an ongoing fitness to practise hearing before the UK's General Optical Council.
The Boots optometrist and mother of three was sentenced to a two-year suspended prison term in July 2016 after failing to notice Vincent Barker had swollen optic discs.
Ipswich crown court heard at the time that eight-year-old 'Vinnie' died of hydrocephalus five months after Ms Rose had failed to notice during a routine annual eye test that he had bilateral papilloedema, a symptom of hydrocephalus. She had not looked at retinal photos taken by a colleague and failed to conduct an examination of the posterior of his eyes with an ophthalmoscope, the court heard.
The prosecution claimed fundus photos taken by another staff member showed a swelling of the optic disc at the back of each eye but Ms Rose claimed she had been given the wrong photos and that she could not examine his eyes directly with an ophthalmoscope because he was photophobic, closed his eyes and looked away. She confirmed she did not get a view of the optic disc. 
Ms Rose appealed against the conviction and on Monday, according to the newspaper reports, Court of Appeal judge Sir Brian Leveson said it was 'not appropriate to take into account what the defendant would have known but for his or her breach of duty.'
'Were the answer otherwise, this would fundamentally undermine the established legal test of foreseeability in gross negligence manslaughter which requires proof of a serious and obvious risk of death at the time of breach,' he said, according to the Daily Mail.
'The implications for medical and other professions would be serious because people would be guilty of gross negligence manslaughter by reason of negligent omissions to carry out routine eye, blood and other tests which in fact would have revealed fatal conditions notwithstanding that the circumstances were such that it was not reasonably foreseeable that failure to carry out such tests would carry an obvious and serious risk of death. For these reasons, this appeal is allowed and the conviction is quashed.'
Falsified notes
The boy's parents Joanne and Ian Barker said in a statement that they were devastated and felt the conviction should have been upheld.
'Not only did Honey Rose fail to carry out an examination of the back of Vinnie's eyes, she chose to falsify our son's notes, indicating that all findings including those that can only be viewed during an examination of the back of the eye were "normal", they said.
'We felt that the gravity of such a conviction helped to protect patients and safeguard the reputation of medical practices and professionals adhering to good practice against those few who breach their duty of care. Instead this case now opens the gates for medical practitioners to operate outside of the standard at which they are required to perform, without full accountability or responsibility to uphold their duty of care.'
The UK's Association of Optometrists said in a media release: 'This outcome will be a relief to our member, Ms Rose, who has fought the charges of gross negligence manslaughter. Nonetheless, the case has had devastating consequences and our sympathies go out to the Barker family for their tragic loss.
'The case, a criminal one involving an optometrist on clinical matters, was the first of its kind in the UK. There are millions of sight tests undertaken in the UK each year and this type of case is extremely rare.
'Optometrists adhere to strict standards of practise set out by the regulatory body, the General Optical Council. All practising optometrists in the UK must be registered with the GOC and undergo at least four years of extensive training before they qualify. Ms Rose currently faces an ongoing Fitness to Practise hearing before the GOC.'
Implications in Australia
Optometry Australia national professional services manager Luke Arundel said that overturning the conviction was an important development, as Australian health law academics have stated that 'Criminalisation without adequate support for reporting, complaint resolution, and accountability and transparency creates a culture of fear and cover-up within health care.'1
'The original decision had been criticised in England as it was suggested it would lead to a new era of significantly more expensive defensive medicine, which did not necessarily result in better health outcomes,' Mr Arundel said. 
'However, the result does not change the need to be vigilant as our legal system is based on the UK model, and although rare, manslaughter charges have previously been successfully laid against health practitioners in Australia.
'It's important to note that members of Optometry Australia are covered for civil and criminal charges by the AVANT professional indemnity insurance policy, which is a significant point of distinction from other policies offered in Australia.'
Mr Arundel said Australian optometrists needed to ensure eye examinations were comprehensive and to be aware of the risk of making mistakes due to time pressures when performing examinations, as in this case in which the wrong retinal photos were reviewed.
Mr Arundel reminded practitioners that their best form of defence is to:
Record all results, including negative and adverse results
Diligently follow up patients with adverse results
Seek a further opinion if in doubt
If approached by the police, seek legal advice before responding (members: via AVANT)
Maintain the best professional indemnity insurance possible.
The Optometry Australia policy covers members for civil cases as well as defending or responding to a criminal inquiry, investigation or proceeding; or a coronial inquiry or inquest, and gives the practitioner unlimited retroactivity on claims, meaning that even a 'slow burn' tumour case will be covered even if it takes 10 or 15 years to manifest.
Manslaughter: could it happen in Australia? Read our detailed commentary on the case from the head of Avant's medico-legal advisory service.
Original article: Community service for UK optometrist
Overturned conviction Honey Rose case: Family statement 
______________________________
1. Bonython and Arnold. Healthcare providers: a different class of criminal? The Conversation 24.1.2014
Filed in category:
Uncategorised