Read time:

1:30min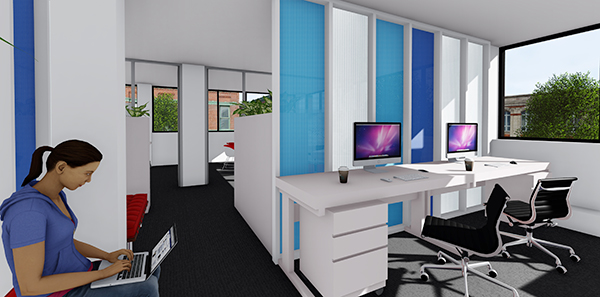 Interior concept of proposed Optometry Australia South Melbourne office   Image: Atelier Red+Black
______________________________
By Rhiannon Riches
Assistant Editor
Optometry Australia national office will be relocating from Carlton to South Melbourne in February 2017.
The organisation will be leasing office space located on the first floor at 201 Clarendon Street, a modern two-level retail and office building on the corner of Clarendon and York streets.
The Victorian-era terrace at 202-204 Drummond Street in Carlton, owned by Optometry Australia, was sold in February 2016 to a private buyer with settlement in early March 2017.
CEO Genevieve Quilty said Optometry Australia's board had endorsed a decision to relocate the national office when it became apparent that the organisation would have needed to make a significant investment over the next three years to maintain and internally renovate the building to to meet legislated occupational health and safety needs as well as those of a modern, progressive tech-savvy business.
The new office in South Melbourne will deliver Optometry Australia a cost-effective, efficient and productive work environment.
More information about the new office will be shared in the coming weeks.
Filed in category:
Uncategorised