Read time:

1:30min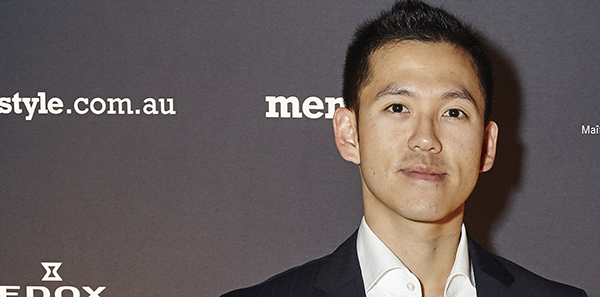 Shaun Chang
______________________________
By Ashleigh McMillan
Journalist
Northern Beaches optometrist Shaun Chang has released an app which calculates results for the Developmental Eye Movement test in real time.
The Developmental Eye Movement test assesses saccadic eye movements by comparing vertical and horizontal number naming speed. Results for the test had to be manually calculated, but the DEM calculator allows for instant data on vertical time, horizontal time and errors made.
Mr Chang says the app was created in collaboration with app developer MakeMind because he realised perceptual evaluations were time consuming and he saw an avenue for their digitisation.
'The patients I saw wanted a diagnosis and a management plan, they weren't paying me to calculate results manually,' he said.
'The app gives you the ability to record in real time as they go through the test, and once you complete the test, the app immediately calculates the time and tells you whether the number of errors for that age or grade were expected.
'This is something we often don't have time to check, with most clinicians using horizontal data. Instantly knowing the results means that you know immediately what you have to do and you can plan the next steps,' Mr Chang said.
Development of the DEM Calculator began in June 2016, with the technical construction of the app taking three months. The app had to be fine-tuned to ensure it would meet the requirements of the creators of the DEM, Dr Ralph Garcia and Dr Jack Richman and the Bernell Corporation, and meet legal requirements for appearing in the Apple iTunes store and Google Play store.
Data from the DEM Calculator app are not currently retained on the app or on a server in any way. The development team is in the process of building a virtual server which will be hosted by Amazon Web Services in Australia. This will give users the option to push data to the server.
Mr Chang said that the test has the advantage of factoring in a child's number naming speed, which is the reason it is commonly used in practice.
'You can have someone who appears to have very poor eye movement when they are reading across the number chart, but it is actually their poor ability to decode those numbers,' he said.
Flexible, multipurpose
Mr Chang hopes that the app can be extended to assist different professionals who work with children, as well as used as a diagnostic tool for concussions.
'So many of my young patients have been referred for eye-tracking issues, and I think it would be great to be able to share this app with both occupational therapists and teachers who might suspect eye-tracking issues in children.
'More recently, eye movement testing has been used to determine if rugby players have suffered concussive head injuries. Saccadic eye movement speed actually drops after you've suffered a concussion, so the app could easily be applied to that as well,' he said.
Mr Chang says because almost everyone carries a smartphone, the portability of the app will allow these tests to be conducted in classrooms and on sports fields, while also making regular eye examinations faster in the practice.
'Corporate optometry wants to be efficient but it should not be at the cost of quality care. Now we have the opportunity to make this test quicker to conduct so I hope it will be used so children can be managed appropriately.
'We deliberately kept the app simple until we receive more feedback from clinicians, as apps are often updated based on the features people like and interact with most. It's still comprehensive, but we have great flexibility in changing it as the years go on. It would be great if we could gather data from all around the world to update results, as the current one is more than 30 years old.
'Making this app has been hard work, but I'm trying to move paediatric optometry forward as well as inspire young optometrists to lead the future of optometry,' Mr Chang said.
The DEM Calculator can be found on iTunes and in the Google Play store. The app is free to download and calculation for age six and grade one is free to use. For information, contact Shaun at eyes2learn@gmail.com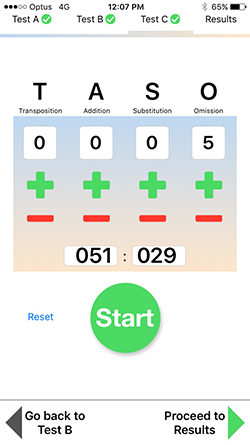 Filed in category:
Uncategorised