Read time:

1:30min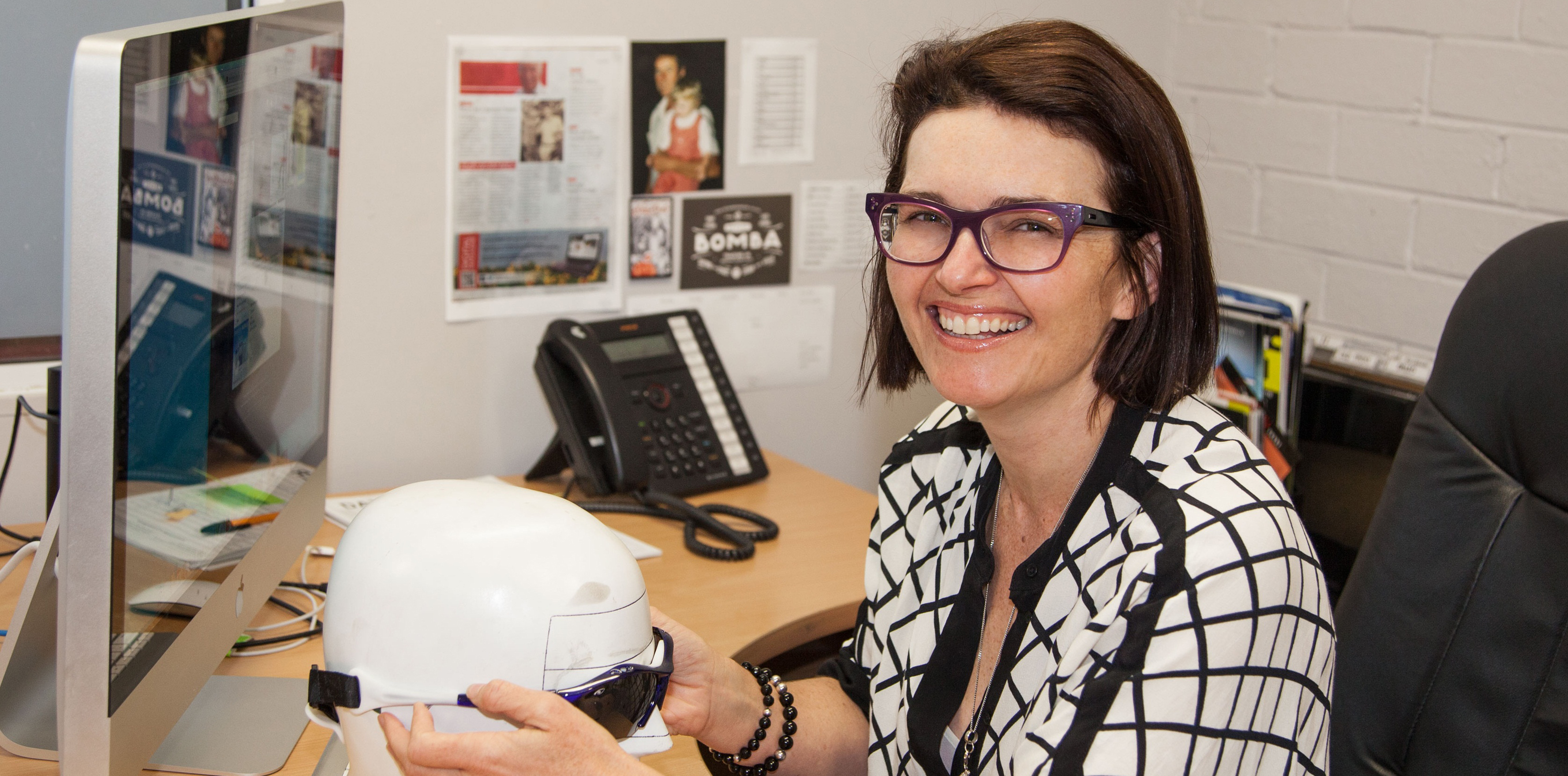 Annette Hoskin
______________________________
By Helen Carter
Journalist
An updated sunglass standard includes a lateral coverage requirement for the darkest category of sunglasses, category four.
Perth optometrist Annette Hoskin says this recognises that the pupil is more open with a darker tint so there is a greater need for protection.
Ms Hoskin says the standard also includes a slight relaxation of the power tolerances to 0.12.
'Previously it was 0.09 but it is now slightly more relaxed to be more consistent with the ISO sunglass standard but also because it's recognised in the literature that 0.12 is defendable,' she told Australian Optometry.
Ms Hoskin represents Lions Eye Institute, University of Western Australia, on the Standards Australia Technical Committee CS-053 Sunglasses.
The standard, which is confirmed and has been published by Standards Australia, retains existing safety requirements.
The new standard splits the test methods and requirements into two parts to be more consistent with international ISO standards. It is divided into two categories.
AS/NZS 1067.1:2016 Eye and face protection – sunglasses and fashion spectacles
The revision aligns closely with but is not identical to the ISO standard (ISO 12312-1 Eye and face protection sunglasses for general use.)
'The primary difference relates to the difference in the way UV is calculated,' Ms Hoskin said.
AS/NZS 1067:2:2016 Eye and face protection – sunglasses and fashion spectacles – Test methods
This includes all of the test methods and is more closely aligned with its ISO equivalent ISO 12311.2013.
The revised standard would minimise differences with international requirements, making testing easier and less expensive for suppliers. It would also remove uncertainty over changes in safety by retaining existing requirements for UVR (400 nm) and blue light filtration.
Adopting the new standard means the existing standard would be revised to include provisions of AS/NZS 1067:2016.
These provisions would maintain currency of the mandatory standard, minimise differences between the ISO and AS/NZS standards, clarify terms and test methods to facilitate interpretation, increase consistency and compliance, and clarify requirements to label sunglasses with category information at the point of sale to address online supply.
ACCC review
All standards are voluntary unless enacted into legislation, in which case they become mandatory.
The Australian Competition and Consumer Commission is reviewing whether the standard should remain mandatory and is seeking stakeholder comment on this, and on which of four options to adopt. Submissions will help the ACCC refine estimated costs, benefits and safety outcomes for each option.
The options are to:
Keep current legislation with mandatory components of the existing standard
Revoke the mandatory components of the existing standard
Adopt the updated standard completely or in part
Allow compliance with mandatory requirements of the updated Australia/New Zealand standards or international sunglass standards.
The safety standard for sunglasses in Australia came into effect in 1985 and was last amended in 2005. Requirements in the existing mandatory standard are based on those in the voluntary standard AS/NZS 1067:2003.
Referencing the new standard in the legislation would then remove the 2003 version of the voluntary Australian standard AS/NZS 1067:2003 Sunglasses and fashion spectacles (AS/NZS 1067:2003) to the latest edition AS/NZS 1067.1:2016 Eye and face protection – sunglasses and fashion spectacles and AS/NZS 1067:2:2016 Eye and face protection – sunglasses and fashion spectacles – Test methods.
The ACCC consultation paper states that under the new standard the existing range of products would not be affected.
'It is possible that there would be a marginal constraint on the growth or the range of sunglasses supplied in Australia and this may limit downward pressure on prices,' it states.
There are two known manufacturers of sunglasses in Australia, and from 150 to 200 wholesale suppliers importing sunglasses.
The ACCC review closes 4 November. To provide comment, visit the review page.
Optometry Australia is considering a submission to the review. To contribute ideas and opinions on the review, email Optometry Australia's policy team on policy@optometry.org.au
Filed in category:
Uncategorised