Read time:

1:30min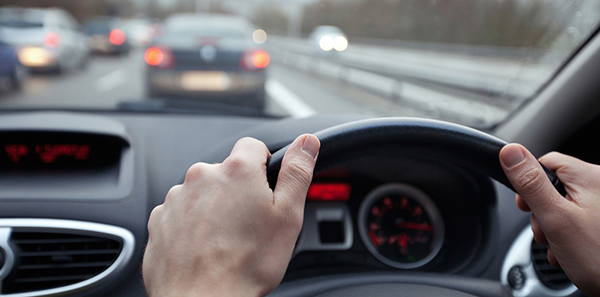 By Rhiannon Riches
Assistant Editor
Zeiss DriveSafe lenses
Zeiss has launched a new lens to improve vision for spectacle wearers while driving in difficult light and weather conditions.
The company says DriveSafe lenses are designed to maximise safety and comfort for spectacle wearers when driving in rain, at dusk, at night and in fog.
Zeiss commissioned a study by the Research Institute of Automotive Engineering and Vehicle Engines in Stuttgart, Germany to track head and eye movements to observe drivers' vision behaviour. According to Zeiss, they found that progressive lens wearers move their heads more than single vision wearers in order to avoid lens zones of incorrect power or that have high levels of aberration.
Zeiss says the DriveSafe design will facilitate specific head-eye movements and is optimised for adjusted pupil size.
The lenses will be available in Australia from 4 April in progressive and single vision designs.
Funding for Indigenous Eye Health Unit
The Coalition Government has announced $2.5 million in funding to the Indigenous Eye Health Unit at the University of Melbourne to keep working towards closing the gap in eye health and to eliminate trachoma by 2020.
Making the announcement on 11 March, the Minister for Rural Health, Senator Fiona Nash, said the funding would build on the achievements to date to bridge the gap between Indigenous and non-Indigenous eye health.
The funding will be provided over three years from July and will support the unit, led by Professor Hugh Taylor, to deliver a range of services.
These include advising the Department of Health, developing Indigenous eye-care resources, providing technical support on trachoma control, and helping co-ordinate Indigenous eye-care programs and services.
Rural and remote allied health conference
The 2016 SARRAH National Conference for Rural and Remote Allied Health Professionals will be held on 27-29 October, in the regional town of Port Lincoln, South Australia.
Early registration incentives close on 27 July.
The conference is for allied health professionals who provide health services to Australian rural and remote communities. The program will deal directly with issues of practice in these locations.   
The theme for the 2016 conference is based on the traditional African proverb 'It takes a village to raise a child'.
For information, visit SARRAH Conference.
Country kids
The Caring for Country Kids Conference will be held at the Alice Springs Convention Centre on 17-19 April.
Speakers will delve into the current status of children's health and health services in rural and remote Australia, and the role of technology.
Key speakers include Dr Michael Williams, director of child and adolescent health at Mackay Hospital and Health Service, speaking about telehealth.
Telehealth services were added to the Optometry Medicare Benefits Schedule in September 2015.
Filed in category:
Uncategorised