Read time:

1:30min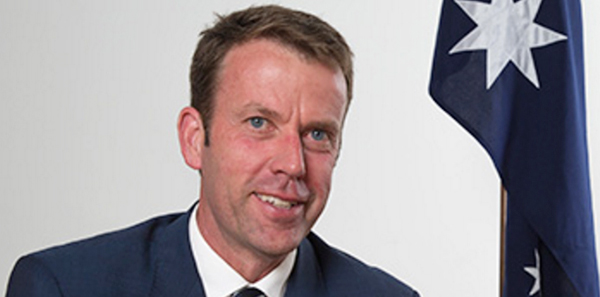 Minister for Veterans Services Dan Tehan
______________________________
By Rhiannon Riches
Assistant Editor
Dan Tehan has been appointed the Minister for Veterans Services, replacing Stuart Robert.
Mr Tehan is part of Prime Minister Malcolm Turnbull's new ministry announced on 13 February.
Sussan Ley continues as Minister for Health, Minister for Aged Care, and Minister for Sport.
Assistant Health Minister Fiona Nash is now deputy Nationals leader and will move into Cabinet. She will take on the roles of Regional Development Minister and Minister for Regional Communications, as well as retaining Minister for Rural Health.
OBA revises PI insurance standards
The Optometry Board of Australia has published revised professional indemnity insurance registration standards that will take effect on 1 July 2016.
All optometrists will need to meet the obligations of the revised standard, either by the time they next renew their professional indemnity insurance policy or by their next renewal of registration after 1 October 2016, whichever is sooner.
The revised professional indemnity insurance arrangements registration standard has not changed significantly. Some minor changes to the requirements relate to run-off and retroactive cover to avoid duplication and provide more clarity for optometrists.
Other changes have been made to improve the clarity and workability of the standard, and understanding of the requirements and obligations of registrants.
More information can be found on the Professional indemnity insurance arrangements page of the AHPRA website.
Funding grants for women in health
Women and Leadership Australia is offering funding grants for leadership development to women in the health sector.
Grant applications are open to women employed in the health sector at two levels.
Women aspiring to senior management and executive level can apply for $12,000 individual grants to undertake the Advanced Leadership Program.
Women managers can apply for $5,000 individual grants to undertake the Accelerated Leadership Performance Program.
Applications close 31 March. For details, contact Ian Johnson at the office of the National Industry Scholarship Program, Australian School of Applied Management on 03 9270 9016 or ijohnson@wla.edu.au.
WA Government grants
The Lions Eye Institute is among the beneficiaries of more than $8 million in grants for medical research from the Government of Western Australia.
WA Health Minister Kim Hames said 138 high-performing researchers would share in $6.125 million of Medical and Health Research Infrastructure Fund grants, and six Western Australian research institutes would benefit from grants totalling $2.09 million under the Research Institute Support program.
Mr Hames said the grants helped researchers meet the costs of administration and infrastructure such as clerical support, computer equipment and laboratory equipment, which are not usually covered by competitive research grants.
Labor funding to close the gap
Vision 2020 Australia and the Brien Holden Vision Institute have welcomed Labor's $9 million funding commitment to improve essential eye health service to Indigenous Australians.
Opposition Leader Bill Shorten made the announcement in Parliament following the release of the eighth Close the Gap Report.
Mr Shorten said Labor would deliver increased visiting optometry and ophthalmology services to address the gap in specialist eye health-care service delivery and trachoma prevention strategies.
BHVI chief operating officer Amanda Davis, and Vision 2020 Australia CEO Jennifer Gersbeck called on the Turnbull Government to match Labor's commitment.
'Labor's commitment will help to deliver more glasses into the hands of Indigenous Australians, increase the cataract surgery rate and ensure more can be done to slow the prevalence of diabetes-related eye disease,' Ms Gersbeck said.
MSAC reforms
Optometry Australia has provided comment on the Medical Services Advisory Committee (MSAC) Process Reforms.
In June 2014, the Department of Health engaged an independent body to review the MSAC process and provide advice on improvements. It made eight recommendations in a report delivered to the Department in October 2014. All recommendations were accepted.
On 1 December 2015, the Department invited comment on the proposed reforms. The consultation period closed on 12 February.
Optometry Giving Sight board
Optometry Giving Sight has announced the consolidation of its Global Board and Global Development Board, creating a new board structure with 11 members.
The six new members include Dr Glenn Ellisor, executive chairman, Vision Source; Marc Ferrara, CEO information services, Jobson Medical Information; Pat McNeil, chief communications officer, VSP Global; Dr Howard Purcell, senior vice president, customer development group, Essilor America; Dr Alan Ulsifer, president and chairman, FYidoctors; and Dr Rick Weisbarth, VP professional affairs, Alcon.
They join board chairman Dr Juan Carlos Aragon, senior vice president, Southern and Central Eastern Europe, CooperVision; Peter Ackland, CEO, International Agency for the Prevention of Blindness; Dr Susan Cooper, immediate past president, World Council of Optometry; Amanda Davis, COO, Brien Holden Vision Institute, Public Health; and Yvette Waddell, COO, Brien Holden Vision Institute.
Outgoing board members include Professor Kovin Naidoo, CEO, Brien Holden Vision Institute; Bob McMullan, president, International Agency for the Prevention of Blindness; and UK practitioner Robert Chappell.
Filed in category:
Uncategorised