Read time:

1:30min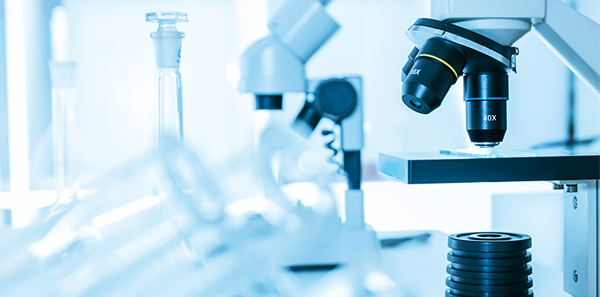 An NHMRC grant of half a million dollars will boost efforts to bring to the market a rapid, cost-effective tool to help doctors manage treatment for patients with age-related macular degeneration.
The grant is one of several totalling more than $7 million which has been directed to 15 vision science research projects in the National Health and Medical Research Council (NHMRC) 2013 research support and fellowship schemes.
Optometry and ophthalmology, combined in one category, have received $7,325,228 in funds.
The grants are part of a $559.1 million boost to Australian health and medical researchers to generate new health discoveries across Australia. Prime Minister Tony Abbott announced the NHMRC funding on 23 October.
Professor Ted Maddess from Australian National University received $522,562 to lead the novel functional testing for macular degeneration.
Researchers at the Australian National University are collaborating to bring a new test for AMD severity to the market within three years. Their objective is to provide doctors with a rapid, cost-effective tool to help them manage treatment.
Associate Professor Leslie Foster from University of New South Wales received $358,447 to develop an ocular adhesive film with local drug delivery, to prevent infection and inflammation in corneal wounds.
The project summary states that the project will provide an innovative solution with a versatile, easy-to-use device that seals wounds without stitches while delivering the necessary drugs directly to the wound site.
This versatile technology will prevent infection and inflammation, provide relief and encourage wound healing. It would be the first in the world that will save treatment costs, reduce pain and save sight.
Associate Professor Erica Fletcher from the University of Melbourne received two grants.
For full details of individual research projects, go to http://www.nhmrc.gov.au/grants/outcomes-funding-rounds.
Recipients
Dr Alice Pebay,* Centre for Eye Research Australia—$552,562
Uncovering the pathogenesis of age-related macular degeneration using induced pluripotent stem cells
Dr Kathryn Burdon,* Flinders University—$601,420
Molecular genetic risk factors and mechanisms in blinding eye disease
Professor Steven Krilis,* University of New South Wales—$630,558
The role of redox-related post-translational changes of complement factor H (CFH) in age-related macular degeneration
Associate Professor Erica Fletcher,* University of Melbourne—$538,167
The role of microglia in regulating photoreceptor integrity
Associate Professor Erica Fletcher,* University of Melbourne—$659,890
The role of purines in age related macular degeneration
Associate Professor Ian Trounce,* Centre for Eye Research Australia—$481,013
OXPHOS upregulation to preserve vision in Leber's Hereditary Optic Neuropathy
Professor Gregory Dusting,* Centre for Eye Research Australia—$853,260
Minimally-invasive gene delivery of a novel inhibitor of retinal angiogenesis
Professor Ted Maddess,* Australian National University—$522,562
Novel functional testing for macular degeneration
Professor Jamie Craig,* Flinders University—$387,298
Disease registry based approaches to determining molecular risk factors for glaucoma blindness, and applying them in clinical practice
Professor Justine Smith,* Flinders University—$445,505
Toxoplasma gondii Infection of human retinal pigment epithelium
Associate Professor Leslie Foster,* University of New South Wales—$358,447
Development of an ocular adhesive film with local drug delivery to prevent infection and inflammation in corneal wounds
Dr Alex Hewitt,* Centre for Eye Research Australia—$569,927
Dissecting the great ophthalmic masquerade: The Global Giant Cell Arteritis Genomics Consortium
Dr Eva Fenwick,* Centre for Eye Research Australia—$386,996
Validation and implementation of a diabetic retinopathy quality of life item bank
Dr Gerald Liew,* University of Sydney—$218,758
Using new retinal imaging technologies to improve treatment and classification of diabetic retinopathy
Dr Dana Robaei,* University of Sydney—$118,865
Improving outcomes in microbial keratitis
TOTAL $7,325,228
* Chief investigator
Filed in category:
Uncategorised