Read time:

1:30min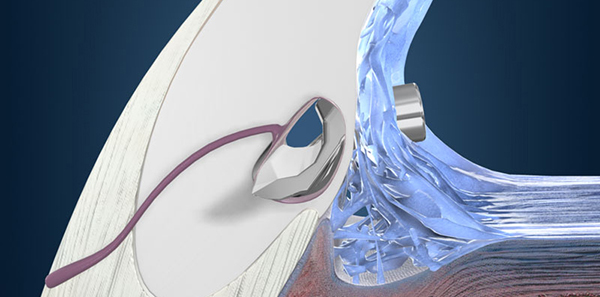 iStent
______________________________
By Helen Carter
Journalist
Hundreds of glaucoma patients previously eligible to receive new stents have lost access because the government has restricted one MBS item and introduced another which enables access only simultaneously with cataract surgery.
On 1 May, federal health minister Greg Hunt listed interim Medical Benefits Scheme (MBS) item number 42705, allowing minimally invasive glaucoma surgery (MIGS) devices to continue to be used at the time of cataract surgery, at least until a Medical Services Advisory Committee (MSAC) review on MIGS is completed.
Stakeholders say this may not be until the end of the year, possibly longer, and means that from now until then, glaucoma patients wanting this option are likely to miss out unless they have cataract surgery at the same time.
Glaucoma Australia national executive officer Geoff Pollard told Australian Optometry it was likely that more patients who needed the devices had glaucoma only than those who also needed to undergo a cataract removal procedure. He said hundreds of patients could be affected as many surgeons were performing the procedure weekly around Australia.
'It's concerning because these patients won't have access to the devices until later this year, and that's not even certain,' he said. 'Most choosing this option have tried medical therapy, are not suitable for laser therapy or it failed, or were not suitable for more invasive surgery so for some this may be their only chance at reducing eye pressure.'
He said the news confirmed that there was no funding for stand-alone MIGS devices to be inserted in patients not requiring a cataract procedure at the same time.
'Those patients now have no realistic choice to undertake a MIGS procedure,' Mr Pollard said in a media release. 'As a result, very many people with glaucoma, who were previously eligible under the MBS listing in place prior to 1 May 2017, are now excluded from this potentially sight-saving surgery.'
No access
Lack of a MBS item for a glaucoma-only MIGS procedure meant that those patients would have no access to public hospital theatres to implant the devices, due to a lack of medical indemnity insurance, he said. In addition, private health insurance funds were not likely to pay for the device itself without an item number.
'Having no item number means insurers may not provide cover so even if patients opt to pay [for it] themselves, ophthalmologists will be unlikely to perform it without medical indemnity insurance,' Mr Pollard said.
'It's also unlikely ophthalmologists will want to perform the procedure even in those with cataract as they are doing two operations and just being paid for one.'
The interim item enabling simultaneous cataract and glaucoma stent surgery ceases on 31 December 2017, when the MSAC review should be complete.
'This is a long time to wait to know if a new, more permanent item may be available for MIGS insertion with or without cataract surgery,' Mr Pollard said.
Queensland ophthalmologist Dr Brendan Cronin, who implants the iStent and Hydrus stents, said patients could previously access subsidised treatment under MBS item 42758 for goniotomy.
He said this item was traditionally used for children with congenital glaucoma and only about 20 procedures were performed each year. When the new stents were developed for adults with glaucoma and adults started receiving them, there was a large increase in the use of this item number, which led to a review. On 1 May the government amended the item to save costs and prevent it being used for stent insertion in glaucoma.  
The iStent is a micro-stent for patients with mild to moderate open-angle glaucoma undergoing cataract surgery. Implanted at the time of cataract surgery, it is the most widely used in Australia.
The Hydrus can be implanted in conjunction with cataract surgery or as an isolated procedure in people with glaucoma not needing cataract surgery but is limited to a handful of ophthalmologists in Australia. While it is an approved device, it has not yet been released commercially.
Angry, disappointed
'The interim item 42705 stating a goniotomy must be performed at the same time as cataract surgery means the surgeon is performing a goniotomy for no reimbursement whatsoever as the new rebate for both the cataract and goniotomy combined is exactly the same as for cataract surgery alone,' Dr Cronin told Australian Optometry.
'There is no item number for a goniotomy as an isolated procedure so anyone who has had cataract surgery in the past is excluded from the huge benefits of this procedure.
'People with glaucoma should be angry. The current situation is very disappointing,' Dr Cronin said.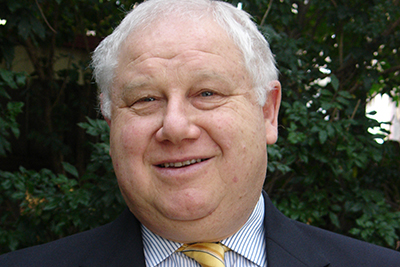 Dr Michael Steiner   Photo: Australian Society of Ophthalmologists
Government talks
Australian Society of Ophthalmologists president Dr Michael Steiner said he had been having discussions with the health minister, MSAC and ministerial advisers, urging them to amend the goniotomy item, enabling continued access for patients until the MSAC review is complete.
'We are very unhappy because there is no item for MIGS without cataract surgery, and this decision does not give a rebate in stand-alone glaucoma cases.
'For some patients MIGS is very useful when glaucoma is not well controlled or when patients are non-compliant with drops, and it saves the government money because patients no longer need several eye-drops,' he told Australian Optometry.
'It's also less risky than trabeculectomy because it's minimally invasive.'
Mr Pollard agreed the government should allow continued access to MIGS devices by not changing the item until after the MSAC review.
The Department of Health said: 'The insertion of eye stent devices for glaucoma represents a new service that needs to be assessed by the MSAC for its safety, effectiveness and cost-effectiveness before it can be made available on the MBS.'
Filed in category:
Uncategorised