Read time:

1:30min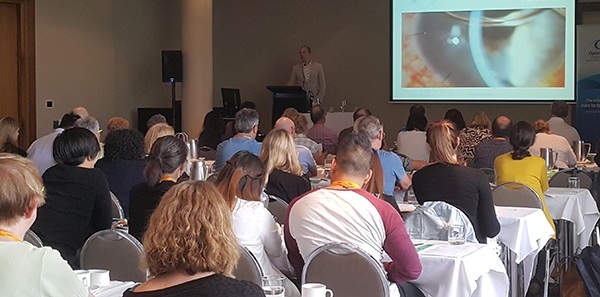 North Queensland Vision attracted 115 optometrists in Cairns on 2-3 July
______________________________
By Rhiannon Riches
Assistant Editor
Australians win American Academy awards
Australians are again among the distinguished individuals to be recognised in the USA for their contribution to advancing the profession of optometry.
The American Academy of Optometry has announced the 2016 award recipients, who include highly-regarded leaders from Hong Kong, Australia, Germany, the United Kingdom and South Africa.
Professor Erica Fletcher from the University of Melbourne has been awarded the Glenn A Fry Award. Australian expatriate Professor Anthony Adams has been chosen for a Life Fellow Award. Professor Kovin Naidoo, CEO of Brien Holden Vision Institute, has been recognised with the Henry B Peters Memorial Award in Public Health and Environmental Vision.
The academy will present the awards at a ceremony in Anaheim, California on 11 November, with the exception of Professor Naidoo's award, which will be presented on 10 November.
CERA scientist takes home top honour
Professor Robyn Guymer, deputy director of the Centre for Eye Research Australia (CERA), has been awarded a prestigious fellowship specifically designed to support female scientists at the top of their field.
Professor Guymer was awarded the Elizabeth Blackburn Fellowship, to support her research into age-related macular degeneration, by the National Health and Medical Research Centre at a ceremony in Canberra on 13 July.
The fellowships are awarded annually to the highest-ranked female applicant in each of the biomedical, clinical and public health pillars of the NHMRC's Research Fellowship scheme. Professor Guymer received the award in the Clinical Science and Medicine category.
Fellow CERA researcher, Associate Professor Alex Hewitt, received a Research Excellence Award as the top ranked NHMRC Practitioner Fellowship applicant for his work on patient-specific stem cell lines and emerging gene-editing techniques.
Professor Hewitt's research aims to understand the precise molecular mechanisms leading to blinding disease and develop novel therapies for these diseases.
Medicare cheques ceased 1 July
Medicare patient cheques have stopped as of 1 July. Patients can receive their Medicare benefit by registering their bank details with Medicare.
Once their bank account details are registered, a patient's Medicare benefit will be paid directly into their bank account regardless of whether they claim on the spot at a health practitioner's practice, online, over the phone or at a service centre.
Filed in category:
Uncategorised