Read time:

1:30min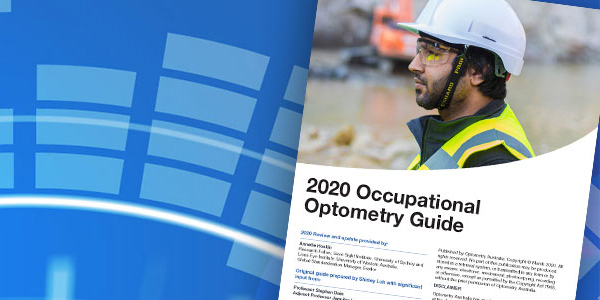 By Helen Carter
Journalist
Optometry Australia has produced a free comprehensive occupational optometry/safety eyewear guide for members to help them prevent eye injuries in the workplace.
The 2020 Occupational Optometry Guide includes information on the prevention of occupational eye injuries, vision assessments, eye protection products, Australian vision and eye-protection standards and screening protocols. It also advises about eye safety consultations and how to conduct workplace screenings.
The 28-page booklet is an updated version of an earlier guide and can be found online on Optometry Australia's website. Hard copy versions are also being mailed to members with the March edition of Pharma magazine out now.
Eye injuries and resulting vision loss represent a major burden to society, with the direct cost of eye injuries in Australia estimated to be more than $155 million per year.
Up to 90 per cent of eye injuries are preventable and 60 per cent of eye injuries happen in the workplace, many of which could be avoided.
The physical, psychological and economic cost of vision loss is significant in Australia and optometrists play an important role as primary health care providers in its prevention.
Changes to safety standards and prescribing safety eyewear – one in five sustain eye injury doing DIY projects
The guide also provides a timely update on changes to safety standards and prescribing safety eyewear for use in general practice when encouraging patients to look after their eyes while doing DIY jobs around the house.
Results from our  Vision 2020 Index report found that 21 per cent of Australians had sustained an eye injury through a DIY project at home but only 12 per cent of Australians always wear eye protection for these projects.  These might include building projects or mowing the lawn.
More than two million Australians work in construction, mining and manufacturing industries, according to the Australian Bureau of Statistics and the market for eye protectors in Australia is currently estimated to be worth half a billion dollars annually.
Occupational optometry is the part of optometric practice concerned with the efficient and safe visual functioning of an individual within the occupational environment. It encompasses more than just the prevention of occupational eye injuries. It also includes vision assessments of employees, taking into account their vision requirements, workplace demands, and the evaluation of the visual characteristics of the workplace.
Optometrists provide workplace vision services at three levels: general optometric practice, vision consultation and eye safety consultation.
'Occupational optometry may seem straightforward but there are many legal, ethical and professional obligations that make it a complex process,' Optometry Australia's Chief Clinical Officer Luke Arundel said.
He said workplace screenings were a good way for optometrists to build their patient base as employees who fail a workplace screening often go on to have a full eye examination and even employees who pass the screening often need correction for other non-work-related activities. In turn, they may also refer friends and family who need eye care services.
'Practitioners can also increase their job satisfaction by offering diversity and new challenges in optometric practice. Just like contact lens, therapeutic, behavioural and low-vision prescribing, occupational optometry provides a new area of expertise for optometrists,' he said.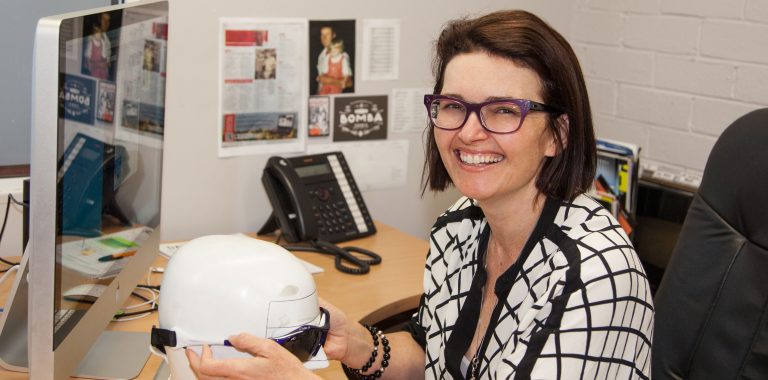 Lead reviewer, Annette Hoskin
Lead reviewer for the 2020 review and update was Optometry Western Australia member, Annette Hoskin, Research Fellow from Save sight Institute, University of Sydney and Lions Eye Institute, University of Western Australia. Ms Hoskin is also Essilor's Global Standardisation Manager.
The original guide was prepared by Optometry Australia's former professional services manager Shirley Loh with significant input from Professor Stephen Dain and Adjunct Professor Jennifer Long. Further contributions were made by current and former Optometry Australia staff Joe Chakman, Dr Patricia Kiely, Giuliana Baggoley and Luke Arundel plus Paula Katalinic from Optometry NSW/ACT.
Members – we need your photos and case studies of eye injuries
To coincide with the launch of the guide, our consumer website, Good Vision For Life will be running stories about eye injury prevention around the home. Optometry Australia is asking members for photos, case studies and stories about eye injuries incurred by your patients as we would love to put these on the GVFL patient website and in social media to remind patients of the need to visit you for safety eyewear and advice. Please email them to national@optometry.org.au
Filed in category:
Guidelines & practice notes
,
Members & member initiatives
,
Patient care & management
,
Workplace
Tagged as:
Patient management
,
Pharma