Read time:

1:30min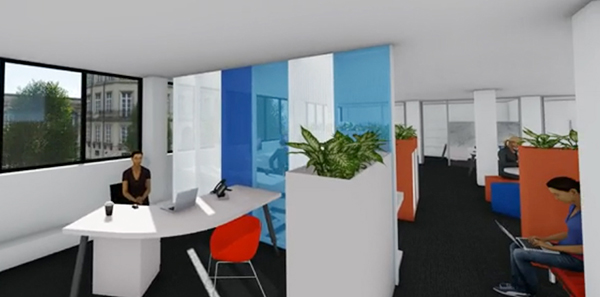 Concept of interior of Optometry Australia South Melbourne office   Image: Atelier Red+Black
______________________________
By Sandra Shaw
National Communications Manager
Optometry Australia national office will be closed this Friday 17 February, for the move from Carlton to South Melbourne. The office will reopen on Monday 20 February.
The Optometry Australia website will also be shut down on Friday and reinstalled no later than Sunday 19 February. During those three days, members will not be able access the member portal to check their CPD points or make adjustments to the member data base.
Optometry Australia is leasing office space at Level 1, 201 Clarendon Street, a two-level retail and office building on the corner of Clarendon and York streets. The current location at 202-204 Drummond Street in Carlton, owned by Optometry Australia, was sold last year and settlement will take place in early March.
Following the relocation, all telephone numbers and email addresses will remain unchanged.
Members are thanked for their patience and understanding as the office moves locations. It is hoped that closing the office for only one working day will not greatly inconvenience members.
For urgent enquiries during the move on 17 February, members are advised to contact their local State organisation offices.
NSW/ACT  02 9712 2199, vision@oaansw.com.au
VIC  03 9652 9100, office.vic@optometry.org.au
QLD/NT  07 3839 4411, infoqld@optometry.org.au
WA  08 9321 2300, eo@optometrywa.org.au
SA  08 7070 2615, n.ostrognay@optometry.org.au
TAS  03 6224 3360, admin.tas@optometry.org.au
Filed in category:
Uncategorised