Read time:

1:30min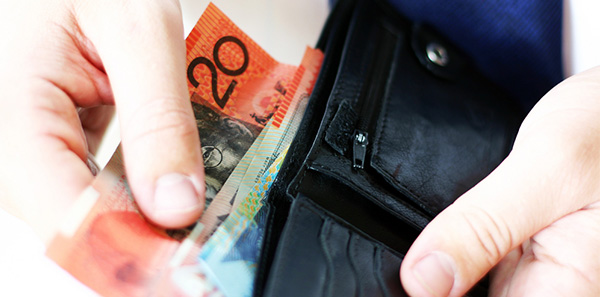 An online petition is calling for Australian banknotes to be designed with tactile markings for blind and visually impaired people.
Sydney mother Alexandria Lancaster, whose 12-year-old son is blind, started the petition on www.change.org, petitioning Federal Treasurer Joe Hockey and the Reserve Bank of Australia to make banknotes so that blind and vision impaired Australians can differentiate between notes of varying denominations.
Banknotes are distinguished predominantly by colour, preventing blind people like her son from differentiating notes of different value, Ms Lancaster argues.
Visually impaired people cannot use money safely, securely or independently because they are unable to differentiate between banknotes, she says.
'The notes are all different sizes and that helps a little but unless he has one of each note in his wallet to compare, where does the defining point come from?' Ms Lancaster said.
The RBA has a program in place to upgrade the security of Australia's banknotes, which will incorporate a number of new features, but this does not extend to tactile markings.
The RBA owns Note Printing Australia, which prints banknotes for Australia, Chile, Mexico and Thailand. Banknotes of these countries, with the exception of Australia, have tactile markings.
The petition was created on 28 December 2013 and to date has 35,000 supporters.
Filed in category:
Uncategorised