Read time:

1:30min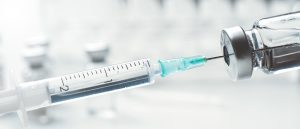 Optometry Australia catches up with Victorian members Linda Liu and Solana Cua who share their experience in administering COVID-19 vaccines as part of Victoria's vaccination surge workforce program.
The Victorian Government announced on 2 September that optometrists, among other health care professionals, were authorised to join the vaccination additional surge workforce. After much consultation with Optometry Victoria/South Australia, it was heartening that the state government indeed recognised optometry as an integral addition to the surge workforce program.
Fifty optometrists throughout Australia have so far registered to join the Australian Health Practitioner Regulation Agency's (Ahpra) national surge sub-register. This follows Ahpra's announcement on 22 September that optometrists were recognised as part of the approved national surge workforce to support clinical and non-clinical roles directly related to the COVID-19 response, including the administration of COVID-19 vaccinations.
Optometrists Linda and Solana have described their experience in administering COVID-19 vaccines as 'rewarding' and a way to help out and provide service to their community, and offer some advice to other members who may also want to participate in the program. Find out more in their interviews below.
Linda Liu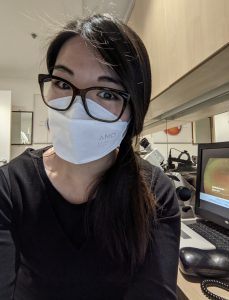 Linda Liu graduated from the University of Melbourne in 2010, and has been working as an optometrist for the past decade. She is currently a locum optometrist and has worked across Australia and New Zealand.
What made you want to participate in the COVID-19 vaccination program and what has your experience been like so far?
I decided to participate because I wanted to help out with the COVID-19 pandemic. It was also an opportunity for me to learn something new and to obtain a new skill that differed from my usual role as an optometrist. Being a casual/locum optometrist, I had a lot of free time on my hands during lockdown, so it was good to keep myself busy.
I have worked at five different vaccination hubs so far, run by different hospitals (St Vincent's, Western Health, Monash Health). Each hub and hospital differed slightly in their set up and processes. The COVID-19 Vaccine Management System (CVMS) used was the same across all hubs, so it was easy to adapt to different sites. Both staff and vaccinees have been friendly and appreciative of the work and it was nice to feel useful again.
What did the training entail?
There were a series of online Commonwealth and Victorian COVID-19 vaccination modules that were required to complete, and I learnt a lot while doing them. I applied with Torrens Health/Your Nursing Agency (who manages surge workforce vaccination roles within the state vaccination hubs on behalf of the Department of Health and Human Services (DHHS)) as well as to Monash Health directly; both required the online modules to be completed.
In terms of practical experience, an educator at each vaccination hub will go through training and orientation with you on your first shift (normally the morning/half day of your first shift). You are supervised by a registered nurse immuniser for your first five vaccinations. With Monash Health, they had also run workshops prior to working on field. I spent a day at Monash University learning about preparing mock Pfizer vaccines (as Pfizer needs to be diluted) as well as administering mock vaccines into mock deltoid muscles.
Did you feel prepared and supported while delivering vaccinations?
I was very nervous at first. I think the workshops that Monash Health had run helped me with becoming more confident with the touch and feel of syringes and administering before working on site. With the Torrens Health/YNA role, the training was on the day of your first shift. The educators on site are all very friendly and approachable, and I am grateful for all the patience, guidance and advice given. They were very supportive. As I had worked at vaccination hubs run by three different hospitals, I actually went through training three times. Each hospital had a protocol to ensure that you are proficient in vaccination/PPE etc. So overall, I felt very prepared and am confident in giving COVID-19 vaccinations now.
Would you participate in future programs like this?
I am grateful for the experience, and I would participate in other future programs like this. It's rewarding to be able to do something that is completely different to optometry, but still within healthcare. I have been encouraging fellow friends and colleagues to participate. I actually quite enjoyed it; it was a refreshing change from the typical optometry day. You never know what something is like until you try it, and I'm always keen to learn and do something new.
Solana Cua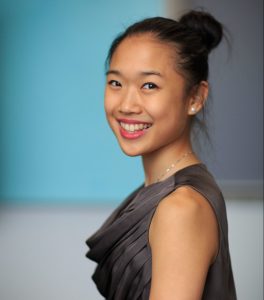 Solana Cua graduated from the University of Melbourne in 2018 and has undergone clinical placements in Chicago as well as worked with OPSM in regional areas in Australia. She currently works as an optometrist in Melbourne and has a keen interest in dry eyes, myopia control and collaborative care with ophthalmologists.
What made you want to participate in the vaccination program? 
As an optometrist, I love being able to help people with their issues or better yet, prevent them from getting any serious conditions or diseases. When the opportunity to vaccinate people came up, I immediately signed up for it knowing that I would be able to further provide service to the community by hopefully speeding up the vaccination process – meaning less severe cases, less people in the hospitals/ICU, less lockdowns and eventually better mental, physical, and emotional well-being for everyone in our community.
I never saw myself having to do this as an optometrist, but this made me realise how much we can do with our skills – how we can translate, share and put it to greater use than what we thought we were capable of doing. Change is inevitable and sometimes hinders our plans but if we just look at positive outcomes of what the change has brought, keep going and help each other out, we can adapt and grow to become not just better optometrists but more wholesome people as well.
What has your experience been like so far?
My experience with the online training, liaising with the nursing agency we are employed under and vaccinating people, has been great so far. I appreciated learning how much preparation is actually done before a vaccine can actually be delivered and after a vaccine is delivered. It was a lot more complicated than I thought!
What challenges or surprises did you face?
One of the main challenges I faced during my first shift was dehydration, as I did not expect to be dressed in PPE the entire time except during breaks. Some shifts were also a lot longer than I was used to.
Would you encourage other optometrists to participate in programs like this?
Yes, I would definitely encourage optometrists to participate in the program, especially those who want to do something different but similar to the field of optometry.
The main task of vaccinating is different to optometry; we are not diagnosing nor managing these patients and there is no pressure with KPIs like that in an optometric practice. Nonetheless, I actually found it quite similar to optometry with regards to having a routine set of questions and procedures to follow but altering them a bit to adapt to the different patients you encounter, being aware of contraindications and side effects, ensuring patients understand what they are getting into and what to expect.
Filed in category:
General news
,
Members & member initiatives
,
Workplace
Tagged as:
COVID-19