Read time:

1:30min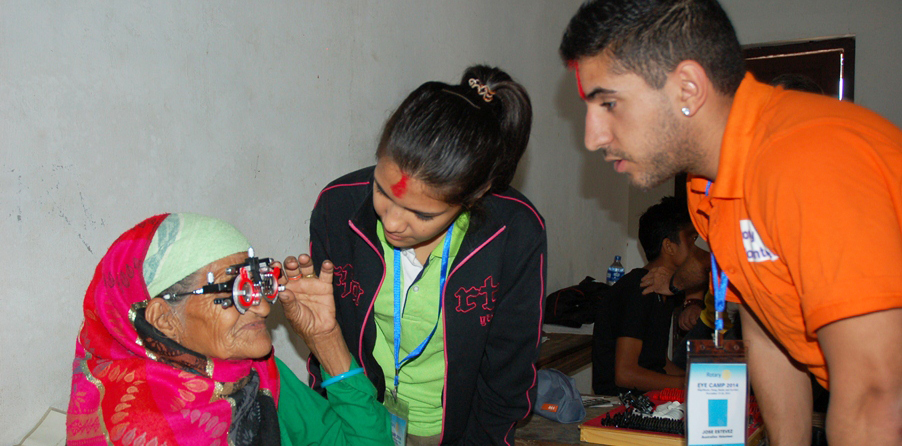 Flinders Master of Optometry student Jose Estevez Bordan (R) in Nepal  
Photo: Flinders University
______________________________
Helen Carter
Five Australian optometrists, four optical dispensers and two Flinders University optometry students were part of a volunteer team that performed 6,200 eye examinations in Nepal in November.
Flinders University's Optometry department is now aiming to offer all students in future an overseas aid placement, including at eye hospitals, as part of their studies.
'Some placements might be to developing countries but others might be to developed countries such as America as we have ties with both,' Flinders University optometrist Jason Booth said.
The 21 Australian volunteers, including non-optical volunteers, spent nine days visiting eight villages as part of a Rotary Australia World Community Service mission to detect and treat vision impairment in remote communities.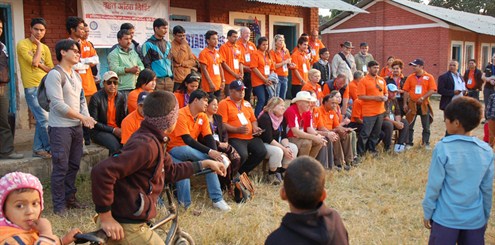 The Eye Team Nepal volunteers including camp co-ordinators and translators  
Photo: Flinders University
Organisers of the Eye Teams Nepal mission were Mr Booth, head optometrist at Flinders University's community eye clinic Flinders Vision, who made his 13th trip with the mission, and optical dispenser Grant Hannaford.
The team also included optometrists Andrew Kyriacou, Wollongong; Donald Beaumont, Launceston; Phuong Truong, Adelaide; Stephen McGowan, Sydney; and optical dispensers Flinders Vision clinic manager Dave Jacobs; Jo Purling, McLaren Vale; and Dick North, Dubbo.
Most of the team members have undertaken multiple aid trips to Nepal, and Mr Beaumont and Mr North have participated in more than 20 of these trips.
Mr Booth said the aim of the trip was to treat visual impairment caused by the need for spectacles and to issue referrals to local services for people whose vision was impaired due to cataracts.
The aid program distributed 6,000 pairs of glasses, delivered eye health education and sponsored 330 cataract operations. Each team member donates the costs of their trip and funds 50 cataract surgeries.
He said the trip was the first for Flinders Optometry and provided fourth-year Master of Optometry students Jose Estevez Bordan and Lilian Tjia with invaluable, real-world experience. Students saw an average of 50 patients each a day.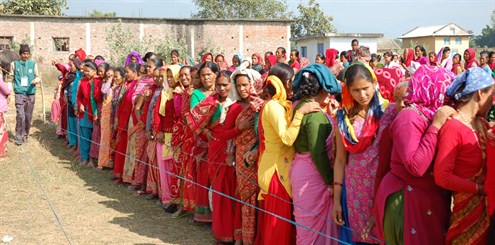 Nepalese villagers queue for eye examinations  
Photo: Flinders University
'The students' level of excitement was phenomenal and it didn't diminish. They saw patients with retinitis pigmentosa, which I have seen only infrequently in 15 years of practice in Australia,' Mr Booth said.
'Seeing conditions that aren't commonly encountered in Australia is a great learning opportunity.
'It was exhausting but fun and extremely rewarding. We saw two men aged in their 60s who spun wool for a living but they couldn't afford reading glasses, so when we gave them each a pair, it was a fantastic feeling to know they could finally see what they were doing,' he said.
'The need is so great and local eye services are so stretched that eight years ago the local organisers stopped asking as if we were coming back the following year and started telling us where we would be going the next year.'
Information on future trips is available from Jason Booth at jason.booth@flinders.edu.au or Grant Hannaford at hannafordeyewear@me.com.
Filed in category:
Uncategorised