Read time:

1:30min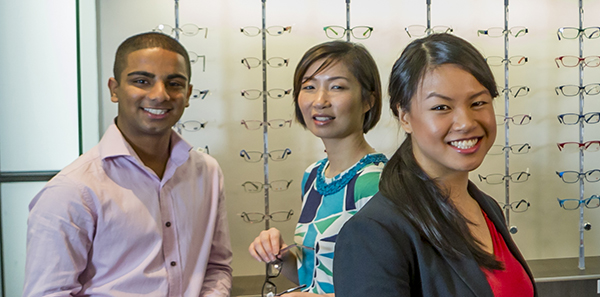 By Helen Carter
Journalist
The number of registered optometrists in Australia is more than 5,000, according to new statistics released by the Optometry Board of Australia (OBA) on 8 April.
Forty-six per cent (2,281) are therapeutically endorsed and 47 per cent (2,410) are now aged younger than 40 years. Fifty-one per cent are female.
The statistics reveal that 5,114 optometrists were registered by the OBA at 31 December 2015. Of these, 4,941 are classified as general optometrists and 169 are non-practising optometrists. Four more have limited registration due to teaching, research, postgraduate training or supervised practice roles.
About two-thirds of optometrists in Tasmania (68 per cent), the Northern Territory (66 per cent) and Victoria (64 per cent) have therapeutic endorsement. In South Australia 55 per cent, in Western Australia 46 per cent, in Queensland 44 per cent and in the ACT 42 per cent are therapeutically endorsed, while 33 per cent of NSW optometrists have the qualification.
OBA chairman Ian Bluntish said it was very pleasing to see the development of the profession and that so many were now endorsed to prescribe therapeutics. 'It's also pleasing to see the interest in optometry by young graduates. The future of the profession is in good hands,' he said.
Mr Bluntish also commented on the feminisation of the workforce.
'Females tipped over into being the majority of optometrists midway through last year, reflecting the fact that significantly more optometry graduates and students are now female. That has now been reflected in figures for the full profession: 51 per cent of registered optometrists are now female,' he said.
Optometry Australia national CEO Genevieve Quilty said the organisation welcomed the statistics.
'The latest statistics show that for every one optometrist there are 4,865 potential patients in Australia, based on the 24,039,344 population clock from the Australian Bureau of Statistics and 4,941 general registered optometrists,' she said.
'This is the lowest on record. There are huge opportunities for the Australian population to seek accessible primary eye health and vision care through our profession.
'Optometry Australia is working hard on behalf of members to increase awareness of eye health and the need to see an optometrist regularly to ensure good eye health, thereby increasing demand for members of the profession.
'We also continue to encourage the government to work with the profession to assess the optimal level of optometric graduates to ensure that those in training and recent graduates have a fulfilling and busy professional life on graduation,' Ms Quilty said.
Filed in category:
Uncategorised