Read time:

1:30min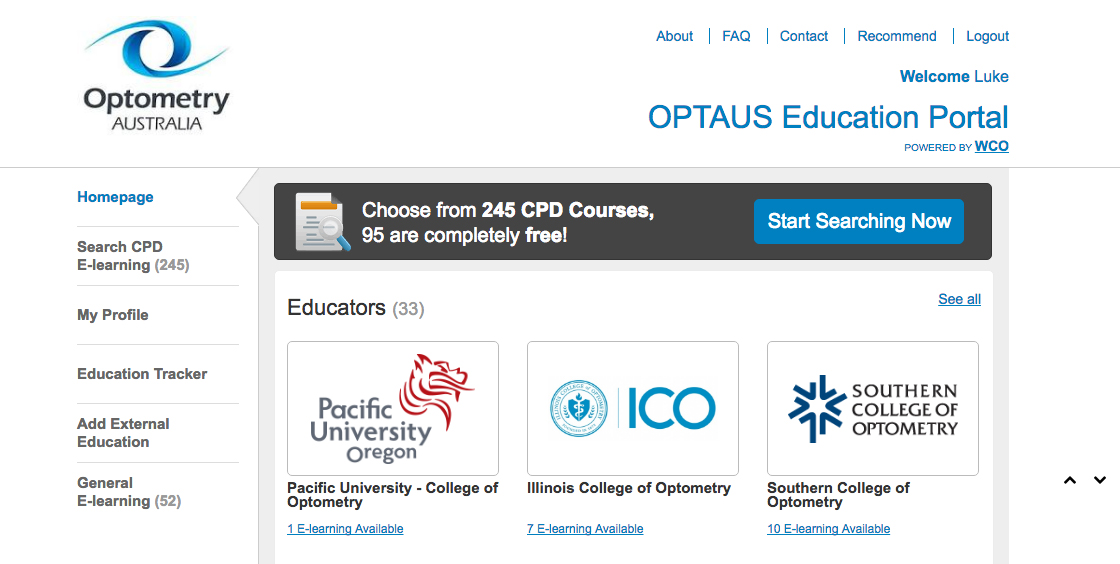 By Helen Carter
Journalist
Optometry Australia is giving its members free access to the largest resource of optometry continuing professional development (CPD) video resources in the world.
The OPTAUS (Optometry Australia) Education Portal is resourced with education from institutions and individual experts around the world, creating a network of optometry education.
Members of Optometry Australia will be able to log on to an online portal to watch videos from hundreds of optometry providers, conferences, schools and colleges, institutes, manufacturers, training companies, publishers, eye-care associations and organisations, individual authors, experts and the World Council of Optometry.
Optometry Australia national professional services manager Luke Arundel says Optometry Australia is delighted to be partnering with the World Council of Optometry on the project.
'The portal is a free member-only service offering video lectures by experts from around the world, all centrally accessible via an online portal,' he said. 'We will also be using the portal to host our own Optometry Australia webinars and lectures from local sources.
'The OPTAUS Education portal is a new initiative to supplement our existing suite of CPD options and to continue to improve member services, particularly for rural and remote optometrists.'
Education that is studied on this portal is automatically recorded in a personalised Education Tracker. Individual certificates and full summary reports can be printed and supplied to AHPRA if required. At this stage, education resources through this portal are listed as non-accredited, independent learning CPD. Webinars and live lecture streams will count as non-accredited Face to Face points.
As the largest provider of CPD to Australian optometrists, Optometry Australia will continually update and improve the service and will explore options for hosting accredited CPD activities online.
The site currently offers 245 optometry videos including 95 that are free from 33 educators. New education content is added weekly. Some videos are available to download for a minimal fee.
Individual providers from Australia with videos currently uploaded include Timothy Fricke, Timothy Grant, Daniel Cui and Prakash Paudel. More will be added in the coming weeks.
Further information will be provided about using the site in the coming days. Enquiries can be sent to cpd@optometry.org.au.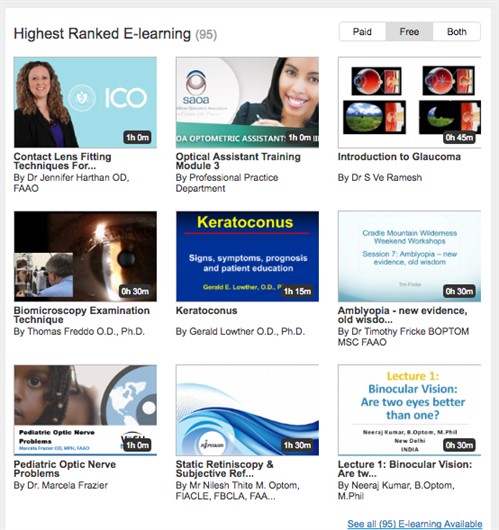 Filed in category:
Uncategorised