Read time:

1:30min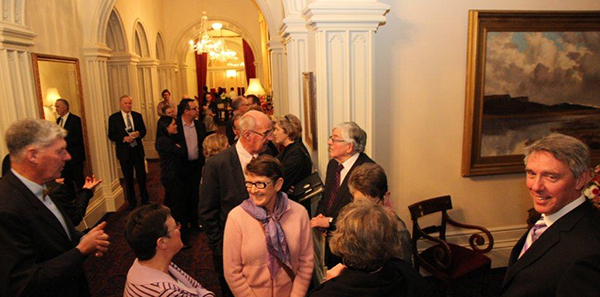 In 1913, the medical profession strongly opposed legislation to instate optometry as a profession in Tasmania. A century later, it remains opposed to the scope of optometrists' practice, with legal proceedings taking place in the Queensland Supreme Court in August.
The paradox was not lost among the 100 registrants who attended Tasmania's Lifestyle Congress in Hobart in the same month.
The congress marked 100 years since a united group of Tasmanian optometrists, with a strong leader in Newham Waterworth, defeated their detractors and history was made with the signing of the Opticians Act in Tasmania's Parliament in December 1913. It was the first state in the newly federated nation to recognise optometry as a profession.
Lieutenant-Governor Chief Justice Alan Blow officially opened the congress on 23 August and later that evening, welcomed registrants and delegates at a reception at Government House to mark the unique passage of legislation.
The Optometry Board of Australia hosted a dinner in recognition of 100 years of optometry registration, with speakers peeling back the years to reveal how the smallest state succeeded in becoming the first to introduce legislation for optometry.
Senior members of the profession and its governance reflected on the challenges and triumphs Tasmanian optometrists had experienced during a century of practice, including a period of restrictive advertising laws that forbade optometrists soliciting their services.
One story, legend in Tasmania and involving a fish tank window-display that was deemed to breach the strict advertising laws, was met with much amusement during the evening.
During the congress, Tasmania Division held its annual general meeting. President Karen Garner, the first female president to hold office, retired from her post of three years. Vice president Brett Jenkinson was appointed president.
The division welcomed two new board members, Lee Baumwol and Joanna Lindsay.
The Tasmanian Optometry Foundation award winner was announced at the congress dinner held at the world-class Museum of Old and New Art, in Hobart on 24 August, which 150 guests attended.
The winner, Lee Baumwol, will attend the American Academy of Optometry conference in Denver, Colorado, in November 2014.
As part of the evening's entertainment, division vice-president and radio presenter Andrew Hogan interviewed former Tasmania Division executive officer, Keith Mackriell, who has authored a book on the history of optometry in Tasmania.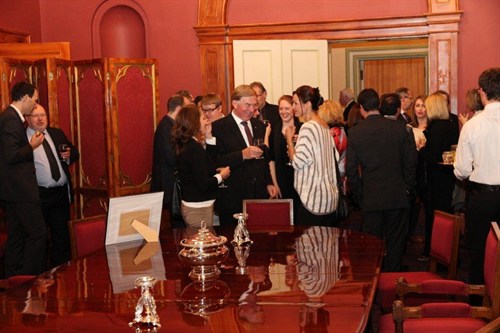 Registrants attending the Tasmania Lifestyle Congress in August were invited to a reception
at Hobart's Government House to mark the 100th anniversary of the Opticians Act 
Photo: Richard Catt
Filed in category:
Uncategorised