Read time:

1:30min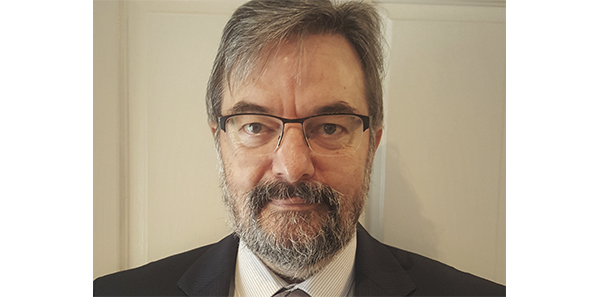 Phillip Fent
______________________________
By Ashleigh McMillan
Journalist
A roundtable on the future of digital health in Australia has shed light on the implementation of My Health Record for allied health in 2017.
The event held on 7 December was hosted by Allied Health Professionals Australia (AHPA), of which Optometry Australia is a member, with support from the Australian Digital Health Agency (ADHA).
In 2017, pathology and diagnostic imaging will be added to the My Health Record, with Pharmaceutical Benefits Scheme data being used to ensure current medications are included in patient profiles.
ADHA chief executive officer Tim Kelsey announced at the event that his main goal was to assist secure messaging platforms in the health-care sector to communicate with each other.
Optometrist Phillip Fent, who is on the Optometric Sector Advisory Group for Optometry Victoria, attended the roundtable and says the uptake of My Health Record for allied health is dependent on patients using the platform.
'Putting patient records into My Health Record is a non-automated process. The only semi-automatic thing going in is the drugs, which is very useful for optometry because it's one of the most important things we need to know for our patient history.
'If we have a large population base that has My Health Record, accessing their drug usage is a big benefit for us because that is included automatically from PBS scripts and doesn't require the GPs to input that information.
'It needs to be consumer driven; once patients start accessing their information online, then the GPs will come on board,' Mr Fent said.
At the event, a Department of Health spokesperson said the decision on whether My Health Record would be opt-in or opt-out for patients would be announced before the 2017-2018 Federal Budget. Trials held in the Blue Mountains and Northern Queensland in 2016 had 1.9 per cent of patients opt out.
Optometry Australia policy and advocacy adviser Tin Nguyen says the Australian Digital Health Agency expects it to take 15 years for the My Health Record to reach critical mass, based on similar initiatives overseas.
'Optometry has an advantage because we are heavily digitalised, as over 90 per cent of optometrists use a computer, which is high compared to a lot of allied health and medical specialties,' he said.
'We want secure messaging services to communicate with each other, so optometrists don't need to invest in multiple systems. Our clinical software should be able to interact directly with the My Health Record.
'The government needs to provide the software developers with incentives to ensure communication between clinical platforms, as they did with general practice,' Mr Nguyen said.
The ADHA is encouraging practitioners to comment on the future of digital health in a survey on its website.
Filed in category:
Uncategorised