Read time:

1:30min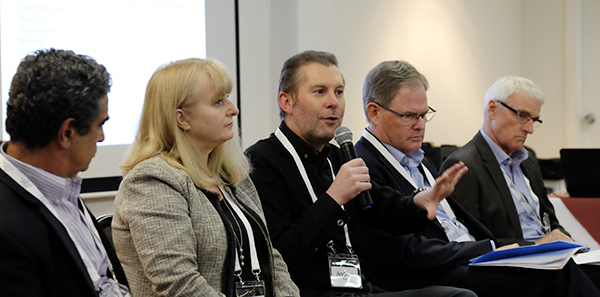 (L-R) Steve Zantos, Christine Craigie, Andrew Hogan, Ian Bluntish and Luke Cahill
______________________________
By Rhiannon Riches
Assistant Editor
Sachin Salunke is one of a limited number of optometrists who attended the Future of Optometry event hosted by Optometry NSW/ACT on 20 May in Sydney.
Attendance was capped at 50 to comply with the venue's capacity.
'It was a great evening,' Mr Salunke said. 'I found the event informative and interactive. There were topics that affect our profession both now and into the future. It was great to see the challenges discussed plus opportunities to express solutions to them.'
The evening included an open discussion on how optometrists can play an active role in shaping the profession, and an opportunity to share their views on the future direction of their profession.
'It was also good to see the association take note about areas of need, and solutions,' he said.
'I hope to see the association let all members who were not able to attend know the areas of concern and maybe in a survey check with all members their concerns and solutions. Then the association can inform all members of the actions that will be completed for each challenge in order of priority.'
The event was led by an expert panel comprising Ian Bluntish (chair of the Optometry Board of Australia), Andrew Hogan (national president Optometry Australia), Christine Craigie (president Optometry NSW/ACT), Luke Cahill (vice president Optometry NSW/ACT) and Andrew McKinnon (CEO Optometry NSW/ACT).
Mr Salunke practises in Roselands, near Liverpool, NSW.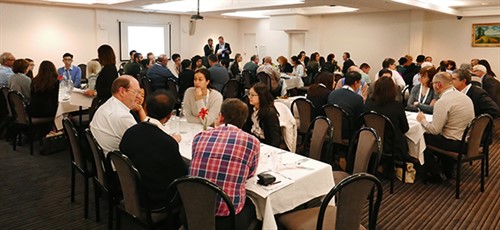 Future of Optometry audience
Filed in category:
Uncategorised