Read time:

1:30min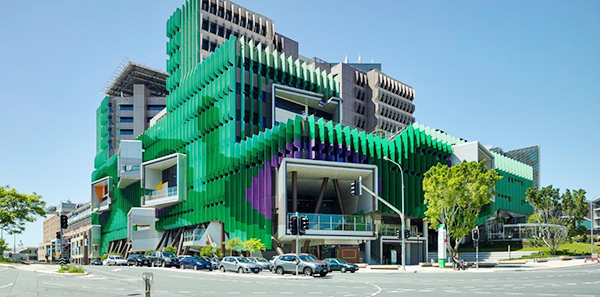 Image: Conrad Gargett Architects
______________________________
By Rhiannon Riches
Assistant Editor
Shannon Smith and David Neilson, both of Toowoomba, and Craig Laundon of Brisbane attended the first training session in a program designed to move paediatric patients off a hospital waiting list and into community optometry.
The Paediatric Optometry Alignment Program had broad appeal for 60 optometrists from regional and metropolitan areas attending the training session on 13 March at Brisbane's Lady Cilento Children's Hospital.
The pilot program was established by the hospital's Ophthalmology Department.
The evidence-based clinical training delivered on 13 March will be followed with online modules and ongoing communication, management and audit frameworks to discharge suitable patients from the hospital to Aligned Optometrists in community practice.
Queensland optometrist Dr Ann Webber has been a key driver of the program. She delivered one of the educational modules alongside two paediatric ophthalmologists and a senior orthoptist.
Shannon Smith
Shannon Smith is the practice owner of Outlook Eye Centre and is a former president of Optometry Queensland and Northern Territory. She thought the program was a great opportunity to be involved with providing care for children who lived outside the Brisbane metropolitan area.
'It means less disruption to the families and less travelling time. It is also a great initiative to develop and strengthen relationships between optometry and ophthalmology,' she said.
'The training session was a great revision of the basics of paediatric eye care using evidence-based medicine. It will give optometrists a way to fast-track emergency eye care through the public hospital system for children we see who need immediate attention.'
Craig Laundon
Craig Laundon from Hawken Eyes Optometrist in St Lucia has a keen interest in helping children function better.
'I already see a variety of children, either sent to me for regular eye tests, or who come from ophthalmologists to get glasses or are released from their care into my management or co-management,' he said.
'They obviously can be a challenge at times but it is very rewarding when you can make a difference. I wanted to be associated with a program that would formalise this arrangement with optometry and ophthalmologist care.
'I felt that everyone was very keen for the pilot program to be successful and carry on into the future. It was good to have some solid guidelines laid out for optometrists to use on current management of infants through to teenagers.'
David Neilson
David Neilson, from Somerville Merrin Neilson Optometrists, was attracted to the program by the opportunity to enhance the sharing of patient information.
'These kids are interesting and challenging cases, and the most rewarding, but the lack of a communication channel has been frustrating,' he said.
'Optometrists can be a very useful part of our health-care system but perhaps some optometrists don't choose to practise that way. At least this program has drawn out those who are interested and made it easier for the hospital team to find us.
'The course gave us a good update on the latest science and an insight into how the hospital team members use it to guide their decisions. They were very specific about how they expect things to be handled.
'Ann Webber has done a great job flying the flag for optometry. I hope she is being heard. Our side of the story shouldn't be ignored,' Mr Neilson said.
Dr Webber is the Queensland delegate to the Optometry Board of Australia.
Filed in category:
Uncategorised